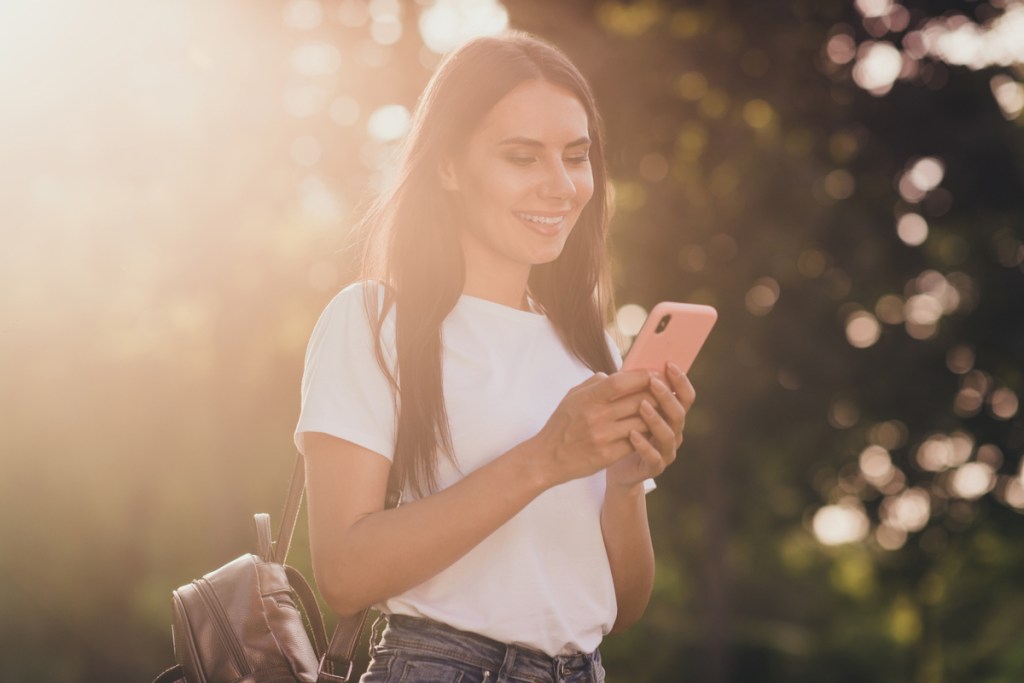 It can be hard to keep things fresh when you're virtually dating or getting to know each other while staying socially distanced. While texting and video chatting all day is a great way to get to know each other better, it can get very boring very quickly.
Luckily, there are a few safe ways to date face-to-face, with or without a screen between you two. If you're ready to step up your next socially distanced date, check out some of these options and make your FaceTime dates a thing of the past.
A walk in the park
You can't go wrong with this one. Fire up your smart device and head for your nearest green space or wander around your favorite park to find a babbling brook, some ducks to feed, or maybe a shady tree to sit beneath.
Walking and talking is a classic date activity, but consider kicking it up a notch. Bring a picnic basket and some blankets, find a flat spot, and enjoy your meal together (six feet apart, of course). Because parks are in the open air, social distancing is substantially easier than it would be indoors. This simple date can be very romantic and special — just be sure to check the weather before heading out.
Cooking contest
Even if you can't tell the difference between a clove and a clover, it's still fun to try your hand at cooking every now and then. Not to mention, it also makes for a great virtual date.
If you're both bonafide home chefs, you can enjoy a fantastic homemade meal and bond over your favorite cuisines and cooking hacks. For those with a competitive streak, choose a fun recipe, make your own versions of it, and see whose dish turned out the best, MasterChef style (of course, you'll have to trust each other on how each meal tastes). On the other hand, if your oven hasn't been touched in years, try your hand at it anyway and maybe pop on an episode of Worst Cooks in America in the background.
Whichever way you spin it, when food and imagination meet, the results are usually pretty tasty.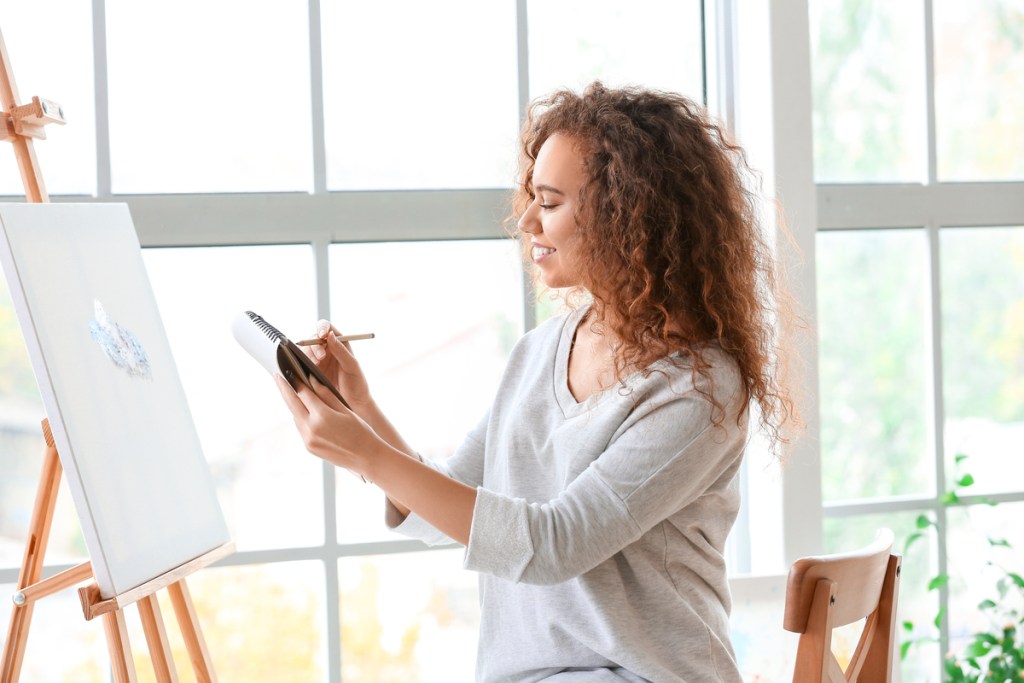 Art class
Remember those art studios where you and your friends could spend a few hours with a canvas and a glass of wine, then head home with a new masterpiece? You and your date can re-create that fun with a virtual painting class.
Everything you need you can fairly easily purchase online or from your favorite art shop. Here's what you'll need to channel your inner Pablo Picasso:
Canvas (whatever size you prefer)
Easel
Paints
Paintbrushes
Paint thinner
Palette
Drop cloth, tarp, or something else to protect your floors and furniture.
While the more advanced painter may need specific tools, a novice can find all these items packaged together in starter kits. Purchasing these kits is usually easier and less expensive than buying each item individually, especially if you only need them for the night. The fun doesn't have to end with painting, either — any creative outlet is great! Give pottery a try (you don't need a wheel) or maybe even jewelry making. This is the time to use your imagination and communicate with your partner to plan an activity that you'll both love.
Virtual dating can be hard. At times, it can feel a tad impersonal, something more akin to a job interview than a social occasion. Use these date ideas as a jumping-off point to start planning more interesting and collaborative distanced dates. As long as you're replacing sedentary, tired ideas with shared interests, you're on the right path. Just give it a try and let the creativity flow!
BlissMark provides information regarding health, wellness, and beauty. The information within this article is not intended to be medical advice. Before starting any diet or exercise routine, consult your physician. If you don't have a primary care physician, the United States Health & Human Services department has a free online tool that can help you locate a clinic in your area. We are not medical professionals, have not verified or vetted any programs, and in no way intend our content to be anything more than informative and inspiring.
Editors' Recommendations