Sweater weather is almost here! The leaves are beginning to change colors, the air is getting a little chillier, and new fashion trends are appearing. There are so many fantastic fall trends to try out this season, from bold, saturated colors to Y2K style. But which ones are best for you? One way to decide which fall fads to add to your wardrobe is by considering what works best on your body type.
There are five common body types for women: apple, pear, hourglass, inverted triangle, and rectangle, and yours is dependent on your bone structure. Regardless of your body shape, the key to finding well-fitting clothes is to balance your natural features and use lines and color to draw the eye towards the parts you want to accentuate. With this in mind, here are a few tips on how to dress for your body type and wear this year's fall fashion trends.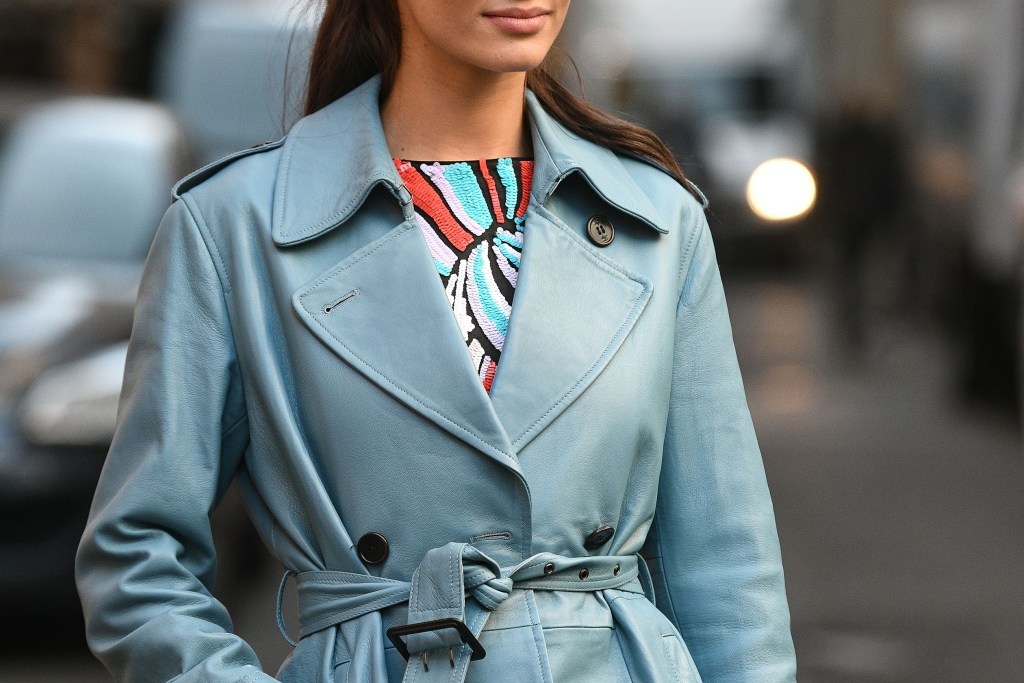 Apple: Colored leather trench coat
Apple shape (also called round or circular) women have relatively uniform measurements of their shoulders, bust, waist, and hips. They also typically have less defined waistlines and larger busts. One of the best fall pieces for apple-shaped women is a colored leather trench coat. This timeless jacket style adds structure to your shape, lengthening your midsection and defining your waist. Colored leather is going to be huge this season, too. So, opt for a bold, saturated hue like a bright blue or cherry red for your leather jacket. This piece will all a nice pop of color to your wardrobe and help you stay on trend this autumn.
Pear: Lilac wrap dress
The pear body shape, or triangular frame, is characterized by hips and thighs that are wider than your shoulders and bust. You may also have a more defined waist that is narrow compared to your hips. Women with pear-shaped bodies always look great in wrap dresses. The built-in ties help define your middle even more. Plus, these dresses usually have a v-neck, which can help to lengthen your neckline. Also, lilac is set to be one of the most prominent color trends this fall. Take advantage of this trend with a dress style that really works for your body.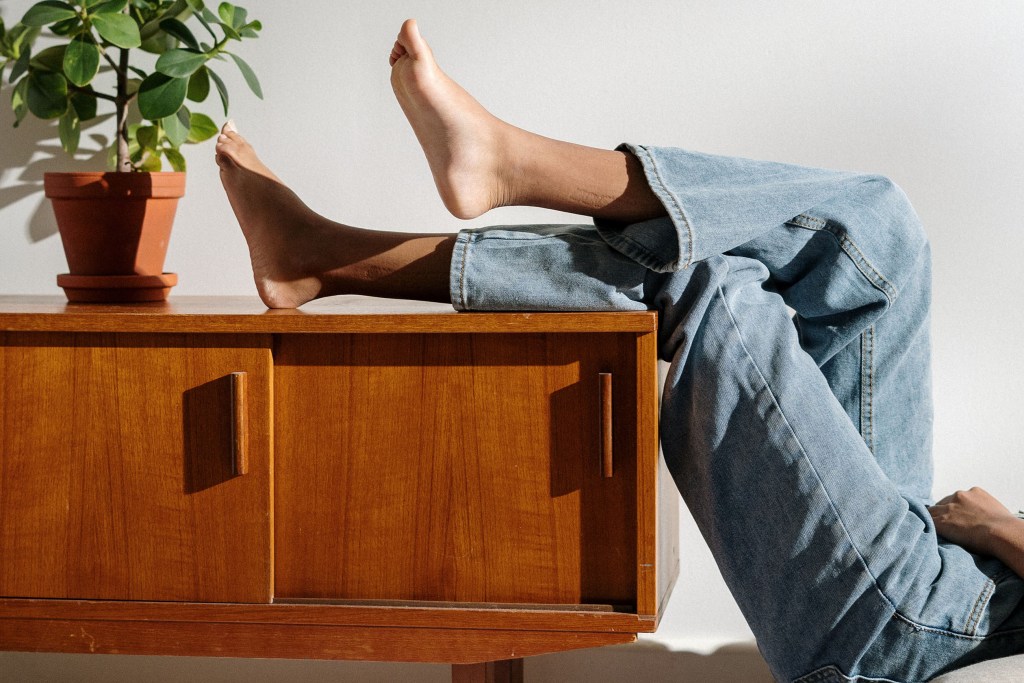 Hourglass: Wide-leg, slouchy denim
Women with hourglass figures have shoulders and hips that are about equal width. These curvy gals also have a defined waist and usually a larger bust and bottom. Wide-leg bottoms lend proportion to your lower half, creating balance with your more voluptuous hips and thighs. For any outfit, loose, wide-leg jeans are the perfect pant. The slouchy, baggier denim is quickly becoming the standard for jeans (sorry skinny jeans). This Y2K revival piece is ideal for women with hourglass figures since it creates a flattering silhouette. Plus, it's ultra-versatile, so you can dress up your loose jeans or keep things casual.
Inverted triangle: Matching skirt sets
If you have an inverted triangle frame, your shoulders are likely the broadest part of your body. You may have a larger bust and narrower hips and waist. This season, why not show a little skin? Women with the inverted triangle body type should consider trying the midriff-baring skirt sets that are beginning to appear all over Insta. With a cropped top and matching mid-length column skirt, you can accentuate your waist and make your legs look longer. Plus, the midi length is super flattering for your figure.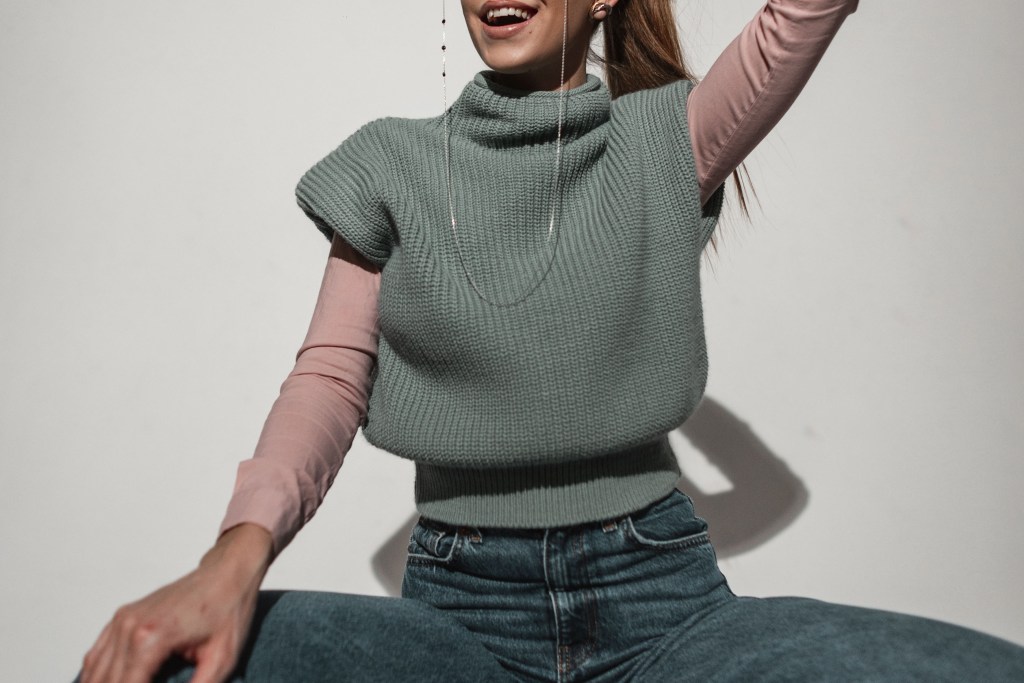 Rectangle: Sweater vests
Rectangular, straight, or athletic builds are defined by their uniform measurements in the shoulders, bust, and hip. These women also tend to have a waistline that is more straight than curvy. This autumn, consider adding a sweater vest or two to your closet. This is set to be one of the season's biggest trends since the piece is so versatile. You can dress it up for the office and layer it under a suit. Or, you can choose an oversized vest to wear over a t-shirt for a relaxed, everyday look. Oversized styles always look great on women with rectangular frames, but if you want something more form-fitting, choose a vest with a scoop neck to draw the eye upward and accentuate your neckline.
There are no set rules about how to dress; no matter your body type, you should wear pieces that make you feel confident and beautiful! But if you do want to know how to dress for your body type this season, these are some of the best trends to consider. Try something new this fall, and add one of these fun and trendy pieces to your wardrobe.
BlissMark provides information regarding health, wellness, and beauty. The information within this article is not intended to be medical advice. Before starting any diet or exercise routine, consult your physician. If you don't have a primary care physician, the United States Health & Human Services department has a free online tool that can help you locate a clinic in your area. We are not medical professionals, have not verified or vetted any programs, and in no way intend our content to be anything more than informative and inspiring.
Editors' Recommendations