When it comes to start running, the best voice to listen to is the one that keeps you motivated. Sticking to a fitness program isn't always easy, even for seasoned veterans. The more encouragement, the more information (and dare we say the more laughter?) we can get, the more prepared we are to succeed and to keep succeeding over time.
Podcasts are essentially everywhere now. It seems just about any topic at all has scads of podcasts devoted to discussing its every facet.
Workouts and exercising are no different. In particular, there are quite a few podcasts that are tailor-made for running. Here are seven new running buddies you can listen to any time.
Running for Real
The name says it all. British marathoner Tina Muir keeps it real, with emphasis on achievable goals, everyday people, and the problems and struggles commonly found in a runner's world. Enjoy the firsthand (and unpretentious) stories of a runner who's done it all but doesn't make a big fuss about it.
Ten Junk Miles
Not every running podcast has to involve chiseled ultra-marathoners rehashing the same old motivational slogans. It turns out you can be a runner and have a sense of humor! They're not mutually exclusive. Ten Junk Miles host Scott Kummer chops it up with various guests in 10 10-minute segments, all designed to make running fun. What a concept!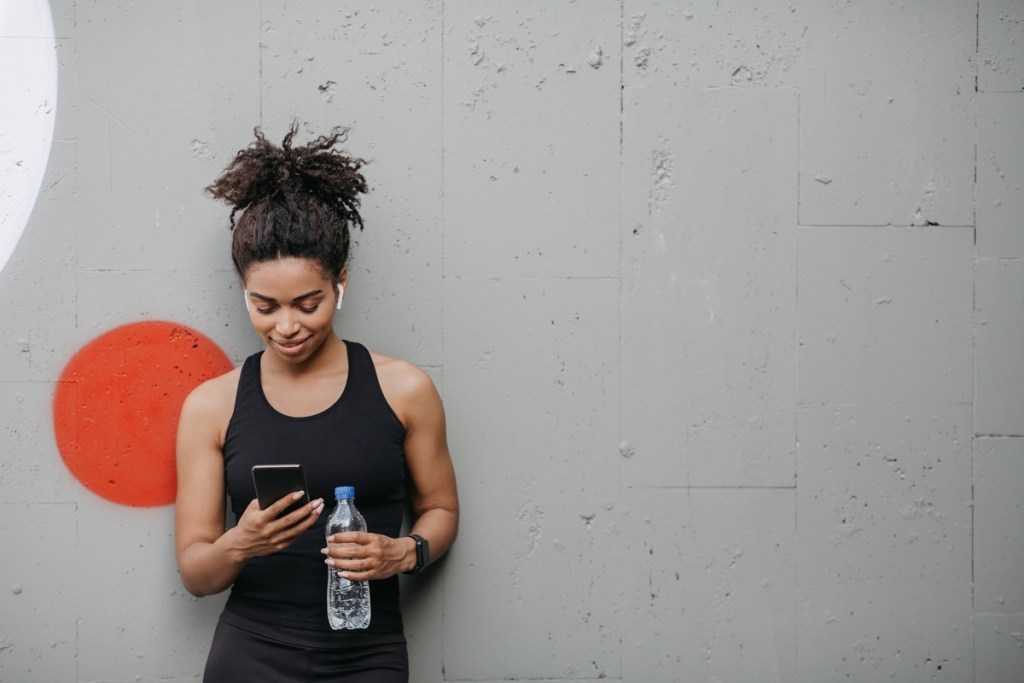 Trail Runner Nation
This podcast fills a bit of a niche market, but if you like trail running (or are just interested in the concept), this is definitely the podcast for you. Co-hosts Scott Warr and Don Freeman are hardcore trail runners who speak with and tell stories of the world's most amazing endurance athletes and events. Each segment is interspersed with stories about motivation and conserving the natural world–something that's rather important if trails are to survive for future generations.
I'll Have Another
Host Lindsey Hein provides a mix of everything, from serious to fun to 5k to marathons and beyond. Hein has a wide appeal as a host, given that she's a mother of four boys who has nevertheless found a way to keep up her own running habit in the midst of a hectic life. That's something we can all learn from these days.
How Was Your Run Today?
Comedy is the name of the game in this light-hearted podcast that puts the fun into your run. Cohosts Ryan Gould and Peter Villa are two pretty normal dudes who love to run and joke about running–and their own foibles. They also conduct interviews with various guests including runners and friends, all of whom are keen to swap stories about their own running journeys and experiences. It's the perfect pick-me-up podcast when your routine is weighing you down.
Running Through It
Host Justin Horneker talks a lot about running, from coaching to mechanics. He's also not afraid to touch on wider hot-button social and political issues, but always brings it back to running and what it means for the running community. As the name suggests, this is about getting the most out of yourself and finding a way forward even when the running life hands you lemons.
Keeping Track
This podcast features not one, not two, but three former Olympians. American long-distance runner Molly Huddle, Irish steeplechaser Roisin McGettigan, and American middle-distance competitor Alysia Montano focus on the empowering stories of women who have done big things in track and field and beyond.
Podcasts are a great digital companion for any runner. You might be looking for fresh motivation, an understanding voice, a welcome diversion, or just a break from the same old music playlist. No matter what you're after, at least one of these seven running podcasts will buoy your spirits, coach you up, and inspire you to new personal heights.
BlissMark provides information regarding health, wellness, and beauty. The information within this article is not intended to be medical advice. Before starting any diet or exercise routine, consult your physician. If you don't have a primary care physician, the United States Health & Human Services department has a free online tool that can help you locate a clinic in your area. We are not medical professionals, have not verified or vetted any programs, and in no way intend our content to be anything more than informative and inspiring.
Editors' Recommendations