With vaccination rates rising, people are feeling more comfortable gathering with friends again. Whether you're not ready to rejoin crowds at packed bars or you just want to have a low-key night in, a game night may be a perfect choice. These ultra-fun get-togethers can be as large or as small as you want without sacrificing any of the excitement! All you need is a few friends, a game or two, and some food. Get ready to host a game night with these helpful party planning tips!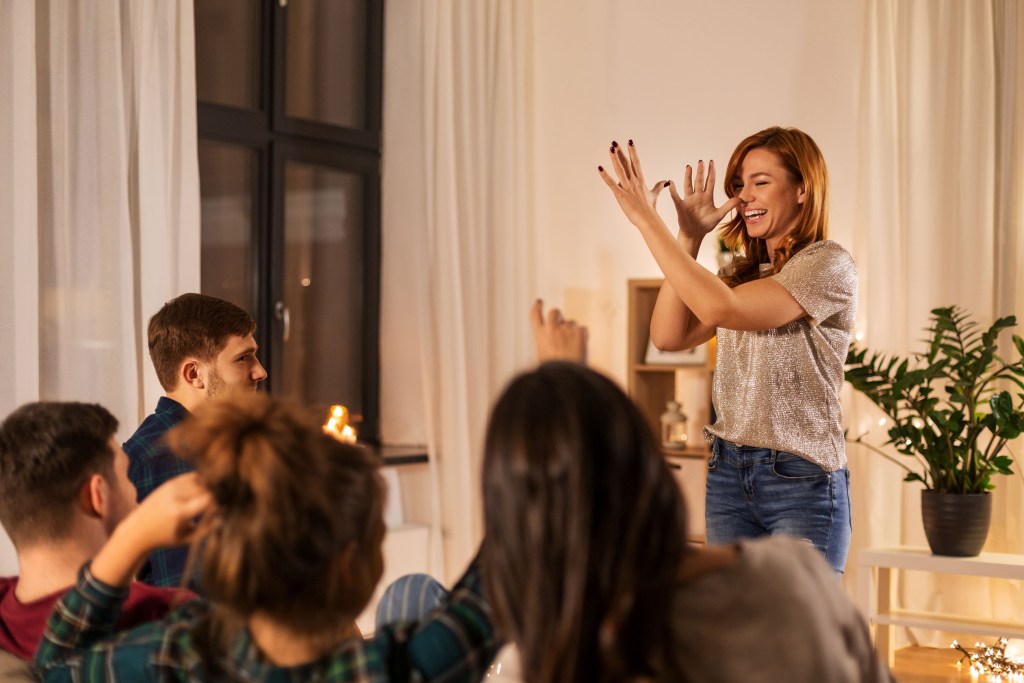 Build out the guest list
The first step to planning a game night is to decide who you want to invite. Will it be a big shindig or a smaller, more intimate affair? Consider how much room you have to host guests. If you have ample space, you can accommodate more guests or have multiple games going at the same time. With a larger area, it's also a little easier to play team-based games like Pictionary.
On the other hand, you should keep your guest list small if you don't have a lot of space. No matter how many people are on your list, it's a good idea to invite them a week or two before the party date. Doing so gives people (and you) plenty of time to prepare before the big day.
Choose the game(s)
Get your guests' input on what game or games they would like to play. There are so many different types of games, from tabletop games and card games to traditional party games like charades and celebrity. Take everyone's suggestions into consideration and choose a few to have on hand during the party. When all of your guests arrive on the night of the party, you can see what everyone is in the mood to play.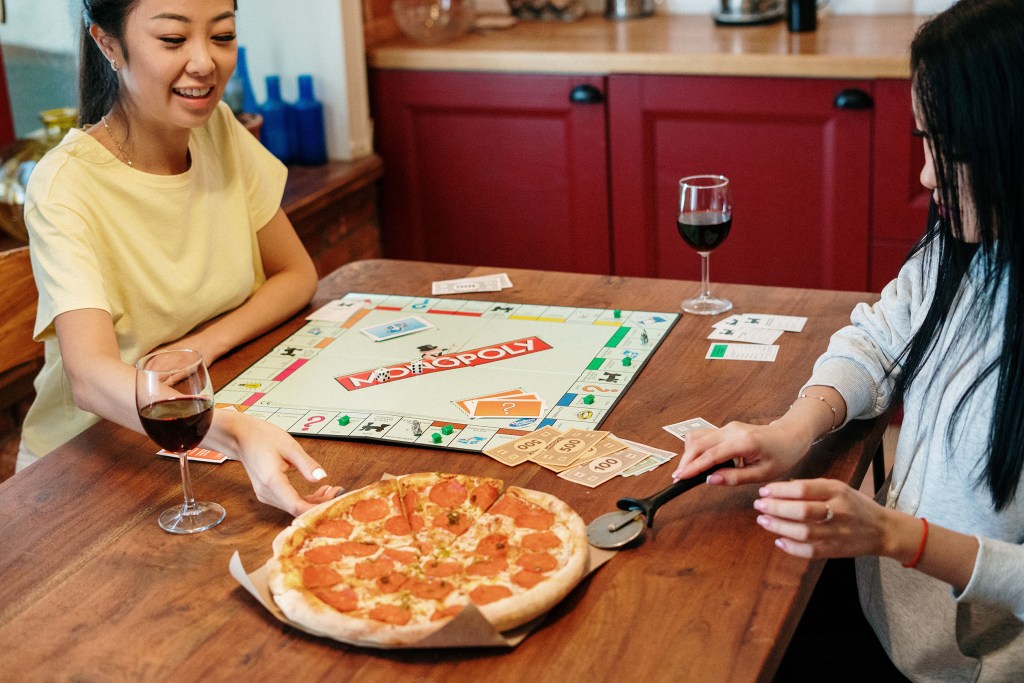 Plan the menu
Since games usually take a few hours to play, it's a good idea to serve food and drinks at your party. Set up a buffet on a countertop or a table not used for gameplay where guests can help themselves throughout the party. Opt for finger foods and snacks over a big sit-down dinner. Fill your buffet with foods like small sandwiches, pizza, veggies and dip, chips and guac, and other snack foods. You could also try potluck-style dining where each of your guests brings a dish for the group to enjoy.
Don't forget the dessert! Sweets like cookies, brownies, and other personal-size treats are ideal for game night. For drinks, ask your friends what they prefer. However, you can't go wrong with soda, beer, wine, or, if you're feeling ambitious, a signature cocktail that fits the game's theme. Check out these great ideas from The Kitchn to get some inspiration.
Clean and decorate
You've got the guest list, the entertainment, and the food. Now it's time to prepare your space. First, decide which room will be the primary party room. If you're planning to play an active game like charades or Pictionary, choose a room with plenty of seating and empty space like the living room. If you're going to play a tabletop game, then the dining room or any room with a table is the way to go. No matter which room you choose, make sure there's plenty of light so your friends can see the game pieces.
Tidy the rooms where your guests will congregate and spruce them up with embellishments. There's no need to go over the top with decorations. Instead, consider getting some fresh flowers or lighting some candles, so the space feels cozier. Set the atmosphere by having some soft music or the television playing in the background. You'll also want to make sure that you have enough seating for your guests. Bring some extra cushions, pillows, and blankets into the room that your friends can use if they want to.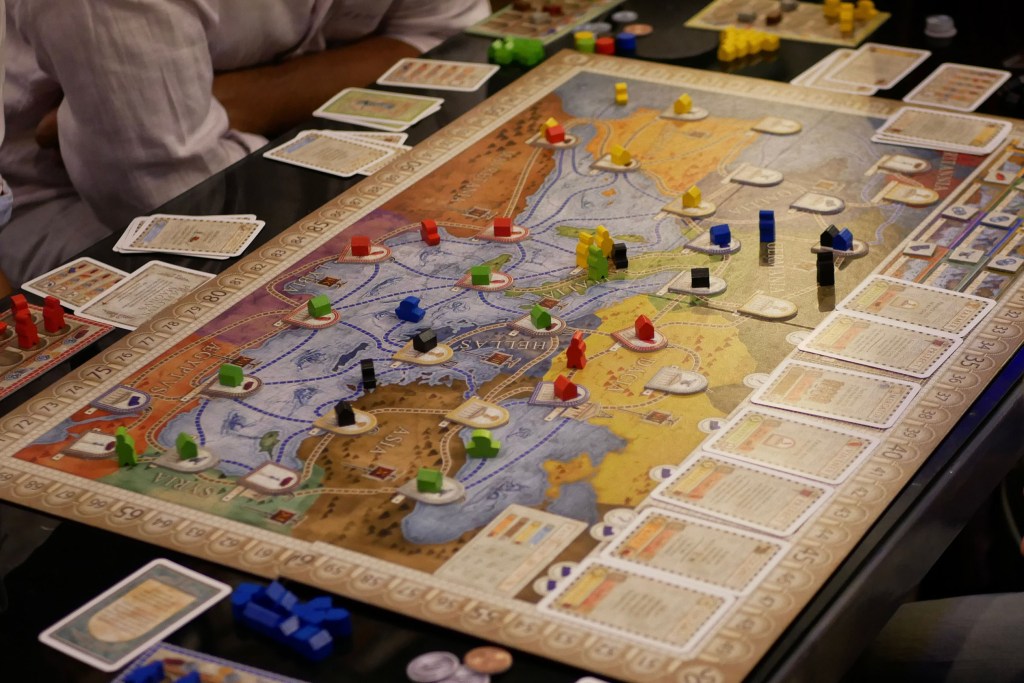 Keep it casual
The competitive spirit may compel you to become a little uptight about how you'd like the evening to go. But a game night doesn't have to be as structured as other types of parties. There's no need to get stressed about starting gameplay at a specific time or hurrying your guests to stay on track with a set itinerary. Instead, try to keep it casual and free-flowing.
Give your guests half an hour to an hour to arrive and encourage them to mingle before jumping into the games. Doing this will give them a chance to get to know each other (if they don't already), so they can become more comfortable before the festivities begin. You can also start serving food and drinks as soon as people arrive. Remember, this is meant to be fun for everyone, yourself included, so don't worry about finishing everything you planned. Just go with the flow, and you'll all have a wonderful time.
Now you're ready to host a game night at home. Planning one of these gatherings is a lot easier than throwing together most other types of parties. All you need to do is build the guest list, choose a game, create a menu, and enjoy a casual night with great company. Let the games begin!
BlissMark provides information regarding health, wellness, and beauty. The information within this article is not intended to be medical advice. Before starting any diet or exercise routine, consult your physician. If you don't have a primary care physician, the United States Health & Human Services department has a free online tool that can help you locate a clinic in your area. We are not medical professionals, have not verified or vetted any programs, and in no way intend our content to be anything more than informative and inspiring.
Editors' Recommendations