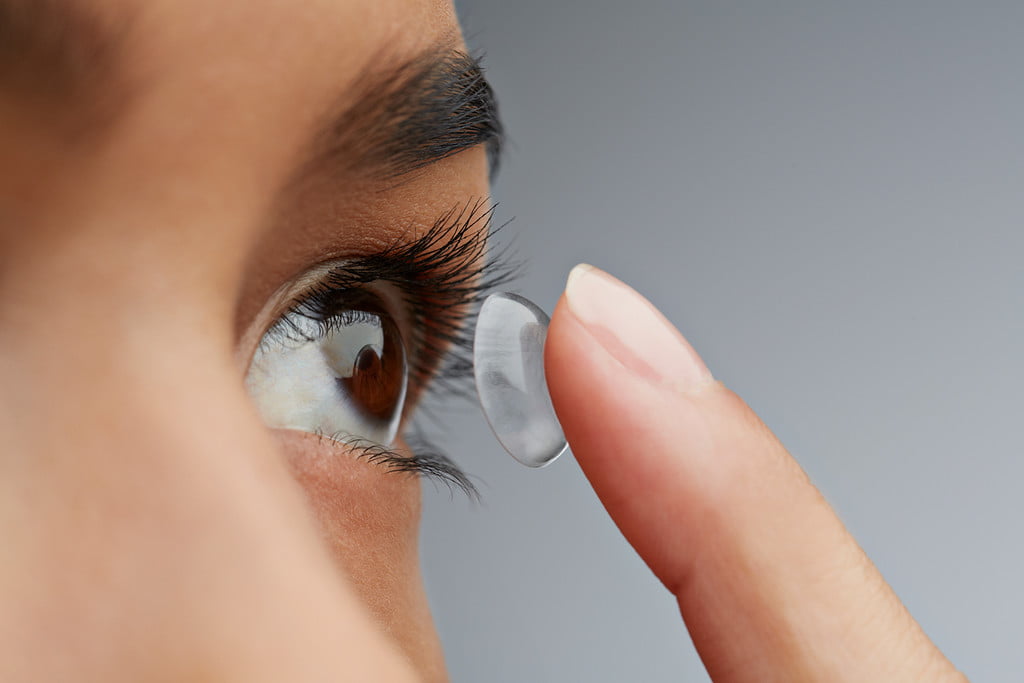 Shopping for contact lenses is normally done in person — whether it's your local Walmart, LensCrafters, or eye doctor's office — there are a lot of options out there. Many people are now finding it beneficial to order contact lenses online. Contact lenses can get pretty expensive and many vision insurance plans will only pay for either your glasses or contact lenses, but not for both. Not to mention the deductible is usually only offered on an annual basis so you have to wait a year to save on buying contact lenses or glasses. Thankfully, many companies, such as 1-800 Contacts, are making it easier to order your contact lenses online at a competitive price. And it's great to have more options that fit your budget and needs.
If you're stuck paying out of pocket and you're searching for the best prices available, online companies will match your price or offer money-back rebates. Buying contacts online can typically save you up to a hundred dollars more than what your eye doctor or optical shop can offer. Many places break down price comparisons and offer monthly interest-free payments as well. As always, you should consult with your doctor to see what option is best for your eyes and you will still need a valid vision prescription from an eye doctor to order. Check out some of the best places to shop for contact lenses below.
Scout by Warby Parker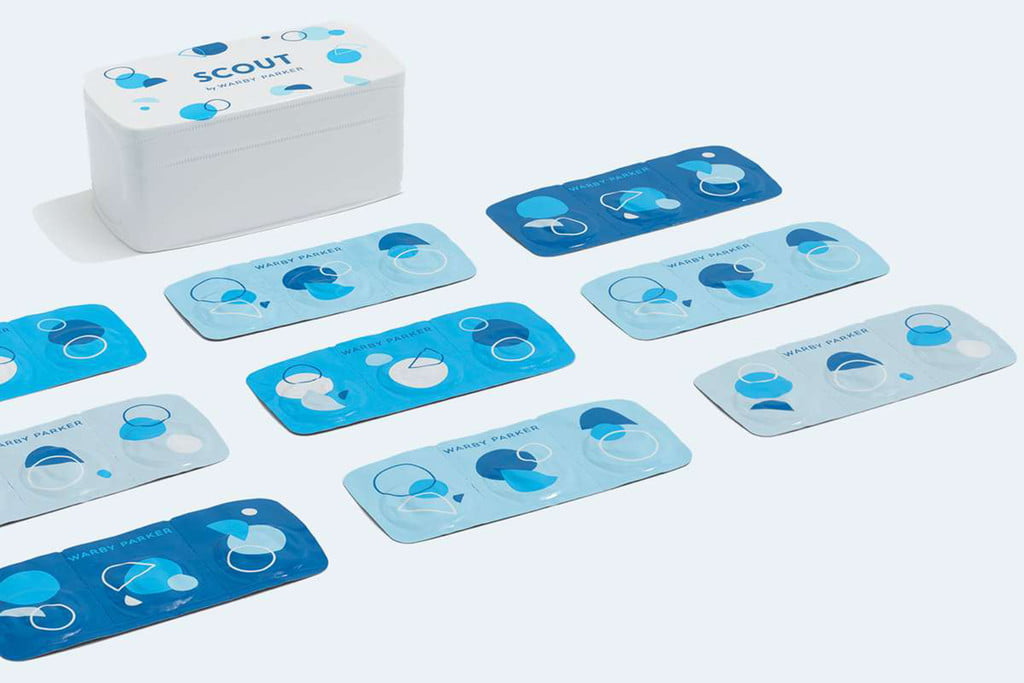 Warby Parker, founded in 2010, is an online retailer where you can shop and virtually try on eyeglasses and sunglasses. As of last year, the company introduced contact lenses, including its very own daily contact lens. Unlike traditional contact lens packaging, Scout by Warby Parker comes in flat packets that help save space and reduce packaging waste.
Right now you can try six days of its daily contacts for just $5 and you'll receive $5 off your next order. They also offer other popular brands — Acuvue Oasys, Air Optix, Biofinity, Dailies — for daily, bi-weekly, and monthly packets.
Coastal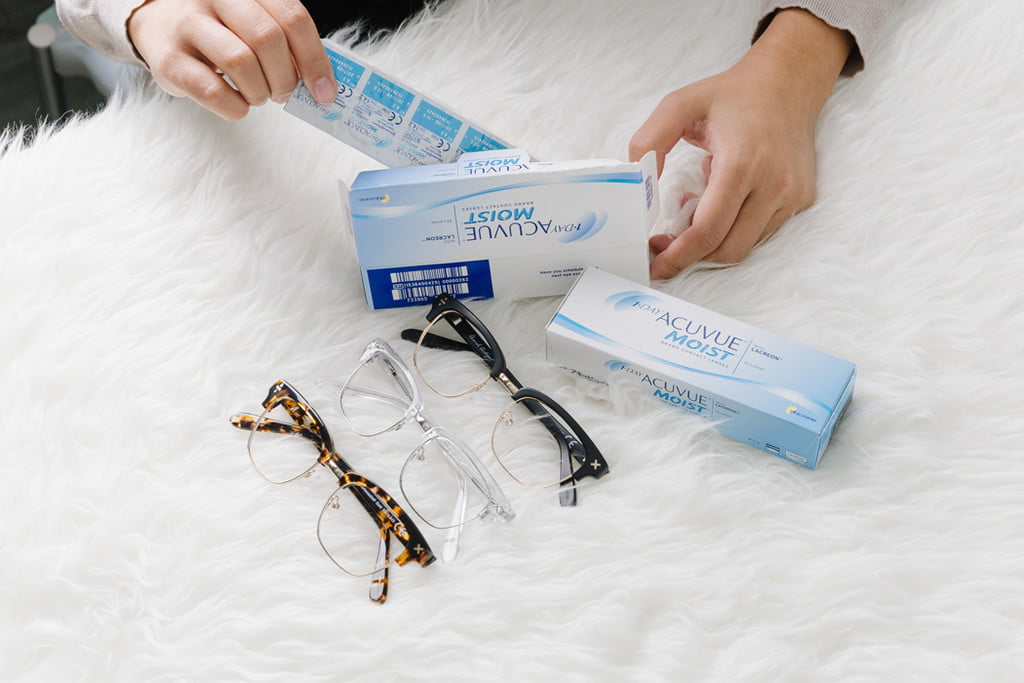 Coastal has been in the business of selling contact lenses online since 2000. The company carries different brands of contacts, including Cooper Vision, Acuvue, and Biofinity. Whether you need single vision, toric, multifocal, or even colored contact lenses, you'll find them at Coastal at affordable prices with free returns.
Ordering contacts from Coastal online is simple: Just provide them with your lens prescription. If you don't have a copy, however, Coastal can directly reach out to your eye care specialist to verify your prescription. Other types of eyewear, like prescription glasses and sunglasses, are also available here.
GlassesUSA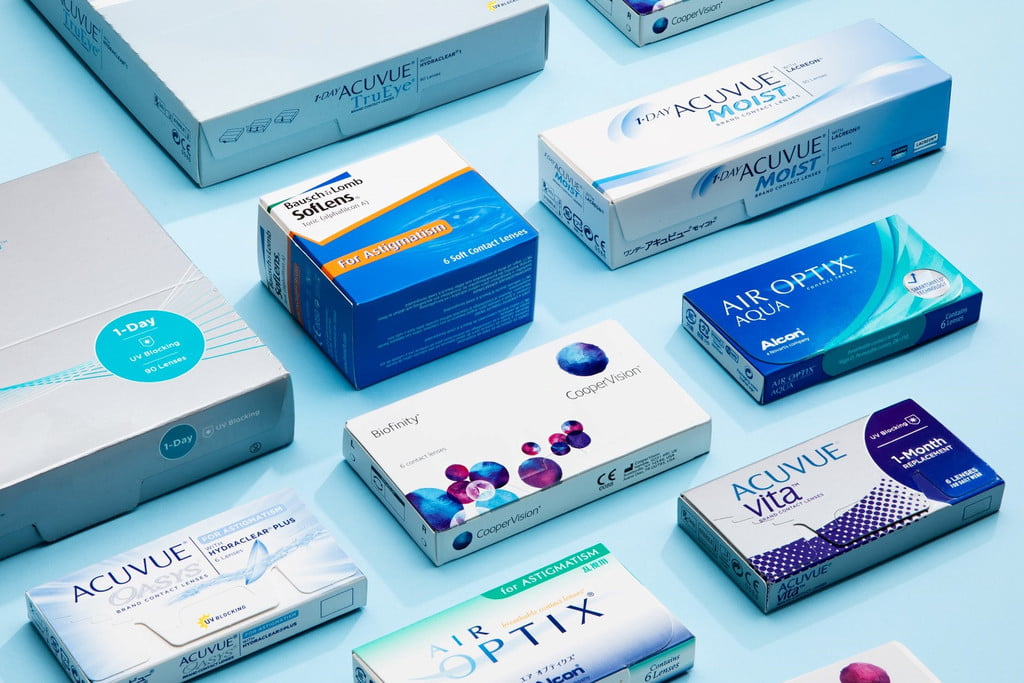 Established in 2009, GlassesUSA is a trusted source of both high-quality designer and house-brand eyewear. The company offers a variety of known contact lens brands, such as Acuvue, Air Optix, and Dailies. All these are offered at competitive prices along with free shipping and returns and a 100% money-back guarantee.
From multifocal and single-vision to toric and astigmatism contacts, GlassesUSA has it all. Daily, weekly, monthly, yearly, and colored lens options are also available. To order, simply upload a copy of your prescription or manually fill out the online form. Right now, all contact lenses are up for grabs for a cool 25% off.
1-800 Contacts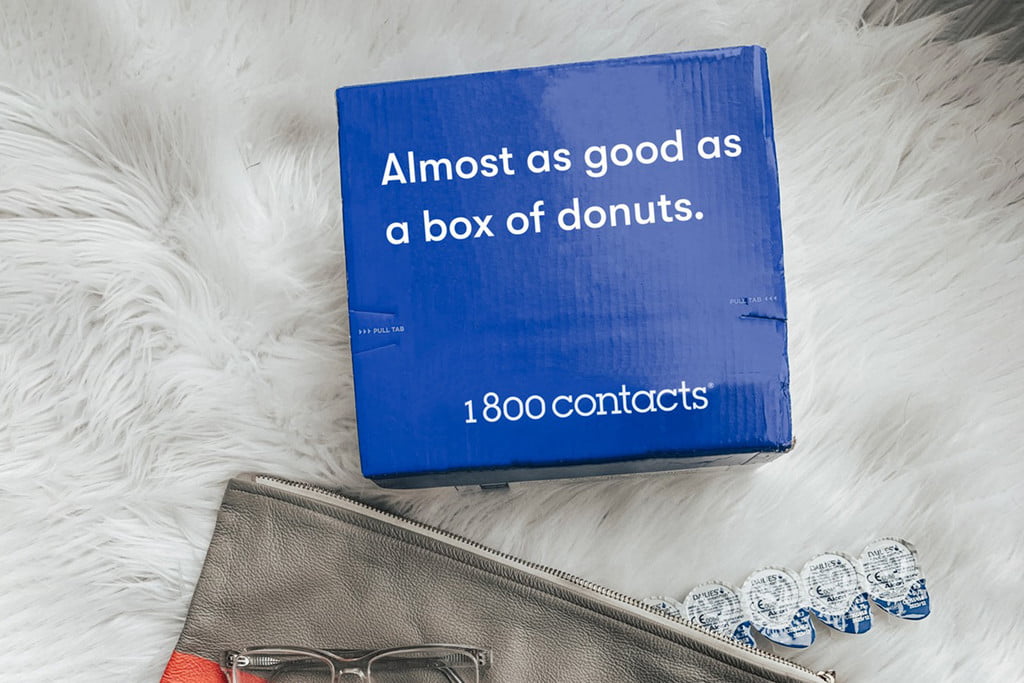 The Utah-based retailer has been around for 25 years and is well known in the vision space. All lenses from 1-800 Contacts are FDA-approved for sale in the United States. If your prescription expires and you're limiting travel to an eye doctor, you can renew your prescription Express Exam with 1-800 Contacts. It's free, only takes about 10 minutes to complete online, and you'll receive a new doctor-issued prescription within 24 hours.
1-800 Contacts offers free shipping, free returns, free torn lens replacement, and will refund any unused lenses
Lens Direct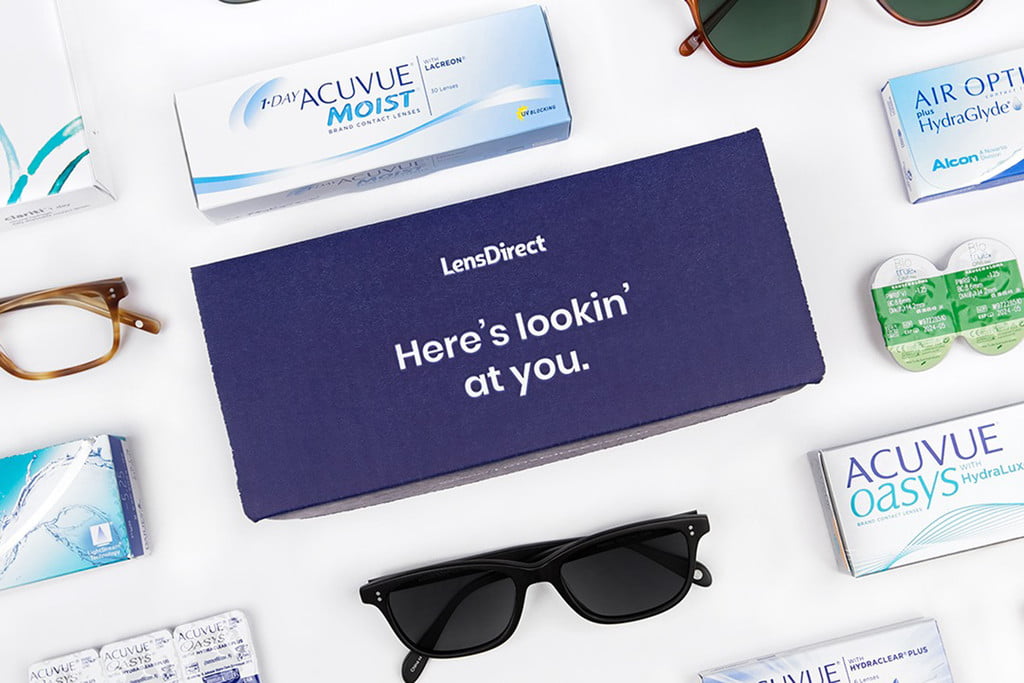 Since 1992, Lens Direct has been offering discounted contact lenses. When you choose Auto Refill you can adjust your schedule and save 5%. Lens Direct offers monthly installment payments via After Pay if you want to make a bulk order. Aside from contact lenses, you can also order glasses and sunglasses, or frame replacements. If you're looking to replace lenses in your frames you can order new lenses for your existing frames starting at $69.
There are many ways to save with Lens Direct. Ordering for the first time? If you sign up by email you can receive up to 20% to 30% off (depending on the brand). You may also want to take advantage of the company's current limited-time offer of 15% off on all orders. And for every friend you refer, you receive $20 of account credit after they make a purchase. Lens Direct offers free shipping on qualified orders.
Walgreens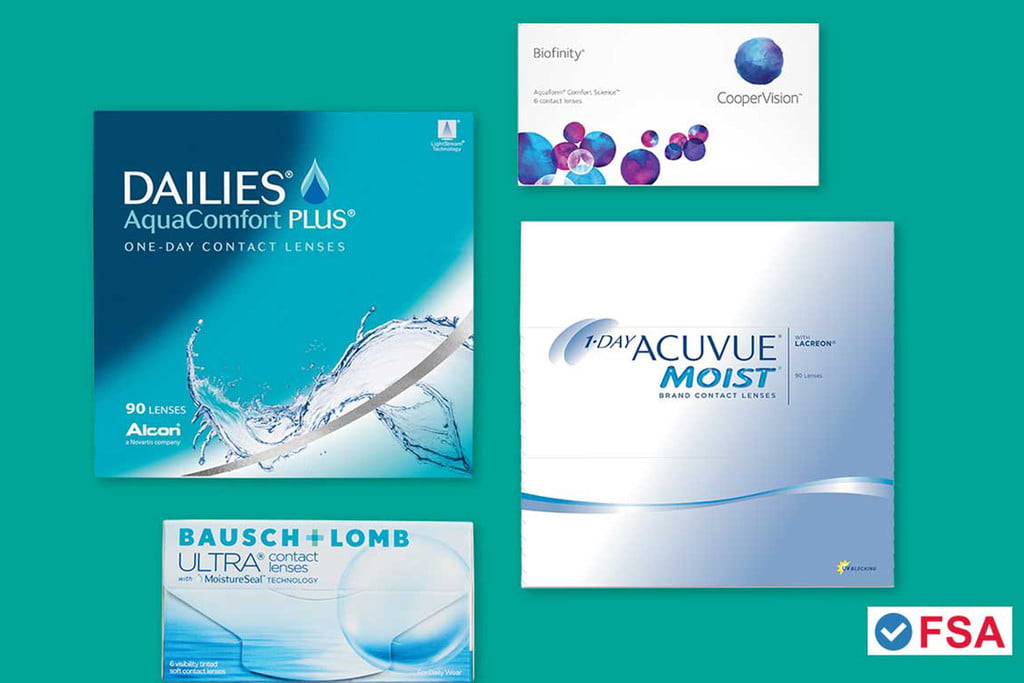 As a pharmacy store chain, Walgreens can fulfill your contact lens order which is monitored by licensed opticians. Simply search the brand prescribed by your doctor and enter your prescription, and once confirmed, Walgreens automatically ships any order for free.
You can save up to an additional $50 with select contact lens purchases, and right now you can use promo code: DEAL20 to receive 20% off your contact lens order until December 31, 2021.
Online Contacts
Previously known as 39 Dollar Glasses, Online Contacts offers inexpensive eyewear and contact lenses. All eyewear from 39 Dollar Glasses is custom crafted in its lab located in Long Island, New York. They carry around 90 different contact lens brands, from Acuvue to Coopervision, including special lenses for astigmatism. Once you select the brand for you, simply upload your prescription to place your order.
Your order automatically enrolls you in its EyeBucks customer rewards program, where 4% of your eyeglass purchase total will be deposited into your customer account to use on your next purchase. Best of all, they offer free shipping on all contact orders with no minimum purchase required.
Tips to save when buying contact lenses online
Buy in bulk: If you don't think your eyesight will change much in a year, order in bulk to save money. Most retailers will allow you to return unused contact lenses.
Call or chat with customer service: Finding the best deal for contact lenses will require you to do a lot of price comparison and if you can verify that another retailer is offering a competitive price, it doesn't hurt to speak to someone about matching that competitive price.
First-time customer promo codes: Many new customers will be able to use a first-time user promo code so be sure to be on the lookout for one in your email inbox.