Whether you're on your way to a laidback brunch with friends or a sophisticated dinner party with a date, a tank top can, and should, be your new best friend. These tops are super versatile, made out of materials that range from casual cotton to more luxurious fabrics like silk or crepe. Since they're nearly as essential to your wardrobe as the all-necessary T-shirt, it's important to know all the best ways to style these tops for any occasion.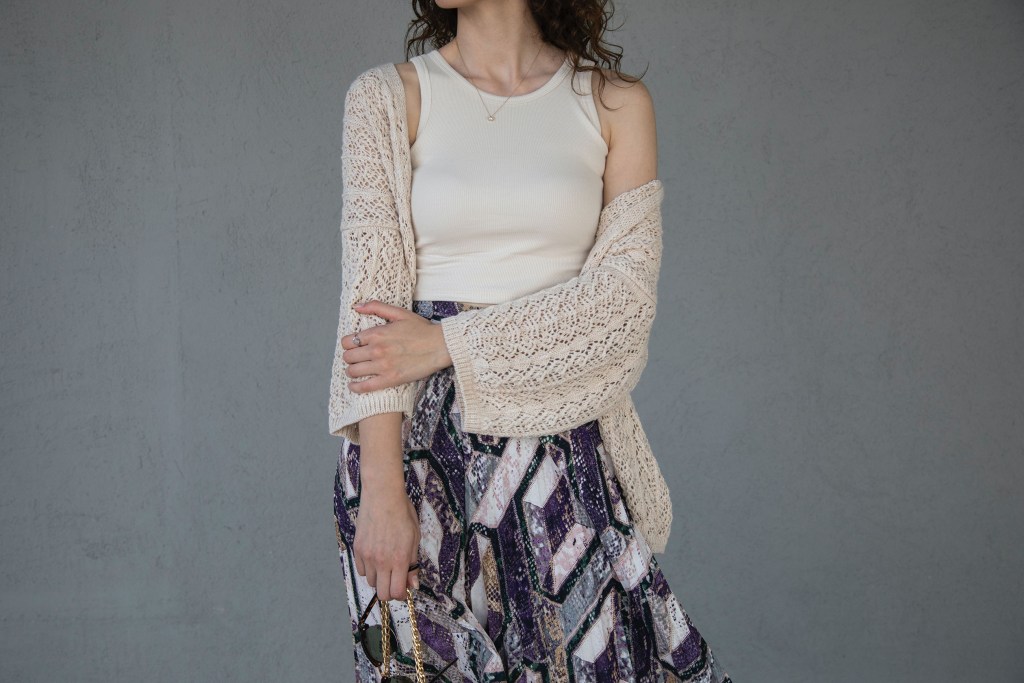 Keep it casual
Tanks are perfect for casual outfits, especially during the summer, as these sleeveless tops will keep you cool (in every sense) in the warmer weather. There's no need to pair your tank with an overshirt or jacket, either. With a good quality top, your tank can be the center of attention. Pair it with your favorite pair of jeans, skirt, or shorts to keep you cool and comfortable while running errands or just hanging out at home. To dress up your tank a little bit, tuck it in completely, or try rocking the French tuck to add a bit of refinement.
To add definition to your waistline and make your legs look longer, tuck your tank top into a pair of high-waisted shorts. On the other hand, if boho is more your style, add a printed maxi skirt or long cardigan to your outfit. To make the top your statement feature, tuck an extra-long, patterned tank into a flowy, single-color skirt and finish off the look with strappy sandals.
Don't forget to round out your outfit with the perfect accessories like a nice sun hat, understated necklace, or skinny belt.
Dress it up
Stuffy business-formal office dress is quickly becoming a thing of the past. Bare your shoulders (professionally) at work by dressing up your favorite tank top. Swap out your constricting button-up shirt for a nice top to wear under your go-to blazer. If you have a more casual office space, you can wear a tank without a jacket — just be sure it isn't too form-fitting. Opt for a longer skirt or pants to add balance and add coverage on the bottom since the top is more casual. Pro tip: Tucking your top into a pair of slacks or a skirt is a quick and easy route to a more refined look.
A tank top can also be a staple of your date night look. For those dressier nights out, create the perfect ensemble with a pair of cute dark-wash jeans, a nice tank, and a cropped denim or leather jacket. For dressier occasions in general, the material and style of the tank top are critical. Look for more luxurious fabrics like silk or high-quality polyester. To add a little flair while keeping in classy, select pieces with one statement feature, like buttons, ruffles, or a simple pattern.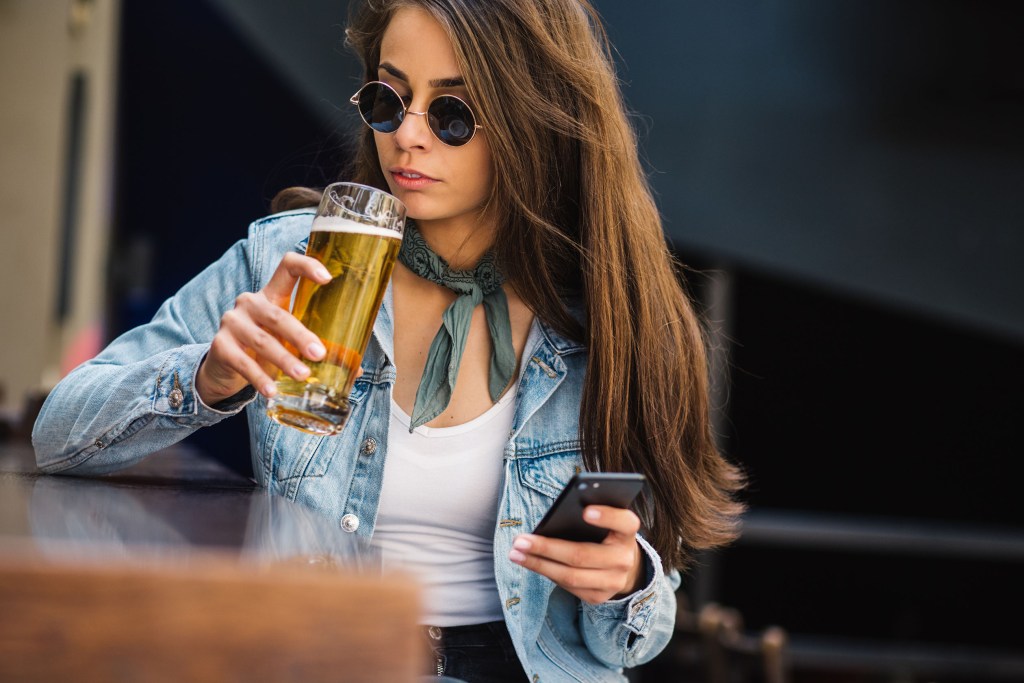 Layer it
While we love the ease and versatility of a tank top, sometimes a basic tank isn't enough on its own. In these cases, it's time to layer. Throwing a cardigan or blazer over your favorite tank top can instantly dress up any outfit. Oversized cardigans create more of a boho vibe, whereas fitted jackets look a little more refined. You can also wear a tank top under your favorite button-up shirt, like a flannel or chambray top. You can also consider wearing a tank under a sheer top for a fashionable and modest fit. Whether you leave your shirt unbuttoned, button it halfway, or tie it around your waist, layers give you nearly endless possibilities.
Long story short, no matter where you're going, you can't go wrong with a jacket and a tank top.
Everyone should have at least one chic tank top in their closet. These tops are the ideal day-to-night look, allowing you to keep it cool at the office and also let it loose during happy hour. Regardless of where you're going or what you are doing, your tank top can be a part of your outfit. With these simple styling tips, you're sure to look stunning any time you put on your favorite tank.
BlissMark provides information regarding health, wellness, and beauty. The information within this article is not intended to be medical advice. Before starting any diet or exercise routine, consult your physician. If you don't have a primary care physician, the United States Health & Human Services department has a free online tool that can help you locate a clinic in your area. We are not medical professionals, have not verified or vetted any programs, and in no way intend our content to be anything more than informative and inspiring.
Editors' Recommendations