Are you gearing up for a hot girl summer? With the warmer weather approaching and the pandemic (finally) coming to an end, so many people are excited to pack away their sweatpants and start dressing up again. Whether you're looking forward to trying out some new trends or dusting off your tried-and-true favorite pieces, summer is the perfect time to show off your style.
Being a petite woman (5'4 and under) comes with its own set of challenges when shopping. Some trends just don't work on a smaller frame, and others can make you look shorter or overwhelm your proportions. This season, look for pieces that elongate and accentuate your frame while making you feel like your best, most gorgeous self. Keep reading to discover more of our favorite summer fashion tips for petite women!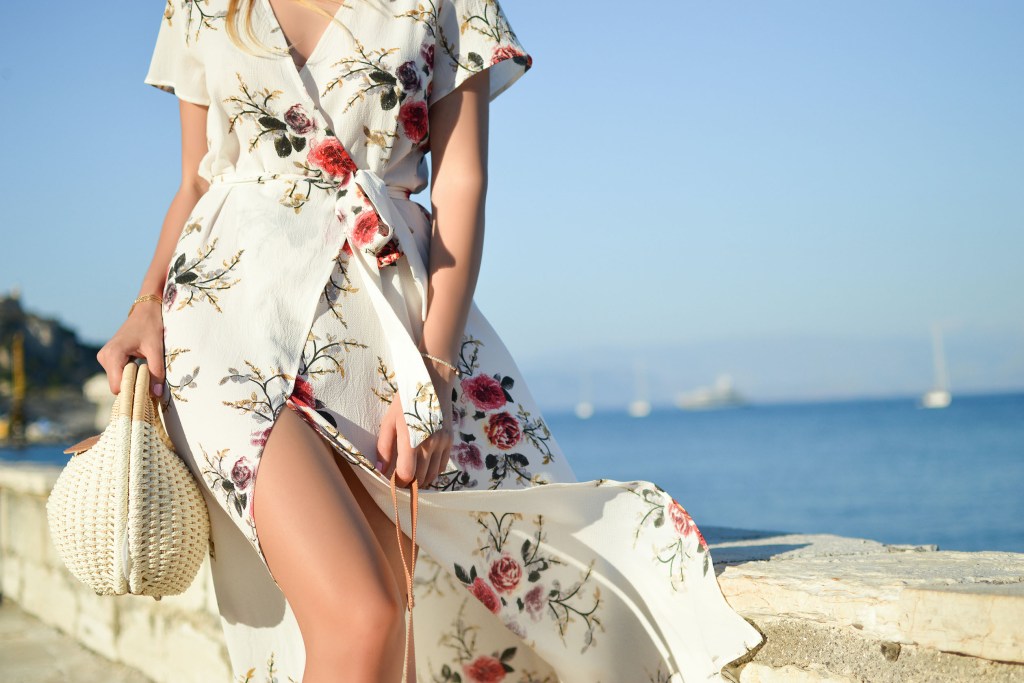 Flatter your figure
With a petite frame, it's super important to choose figure-flattering outfits. After all, you don't want your outfit to be wearing you. These tips can accentuate and elongate your frame. Here are a few of our favorites.
Instead of shirtdresses, wear a wrap or gathered dress with an accentuated waistline
Opt for deep V necklines
Avoid midi skirts, which can make your legs look shorter; choose miniskirts instead
Go with vertical stripes over horizontal ones to elongate your frame
Try a monochrome look or different shades of the same color paired with a nude shoe
Select structured tops and corsets over boxy shirts, which can swallow your petite frame
Shop for cropped and fitted tops, not long tunics
Know a great tailor
Tailors are a short girl's best friend. When you have a smaller frame, finding clothes that fit properly (even in the petite section) can be difficult. However, with a little bit of assistance, you can transform a great piece with an okay fit into a fantastically flattering look. Whether you need to shorten a hemline or adjust the sleeve length, a skilled tailor can make any store-bought clothing item feel like it was custom-made for your body. Though it may cost a little extra money and effort, getting a few key pieces tailored is well worth it.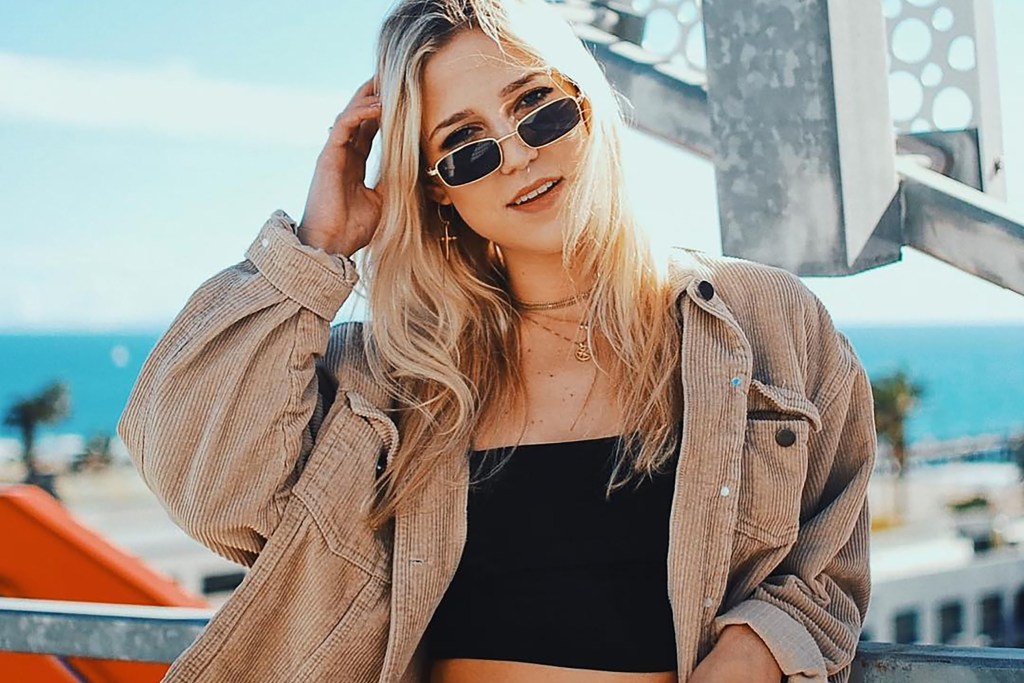 Create balanced outfits
When you're petite, it's easy to overwhelm your proportions with statement pieces. Conventional fashion wisdom advises against long, oversized, and bulky items for shorter women. But, like most rules, style guidelines are made to be broken!
You can still wear maxi dresses and other oversized pieces as long as you create balance in your look. Pair oversized jackets, big sweaters, and loose mom jeans with form-fitting pieces like leggings, baby doll tees, or tube tops. If you want to wear a maxi dress without overpowering your frame, choose one with a high, defined waistline in a solid color or small print. This will help you look taller and leaner while still accentuating your small frame.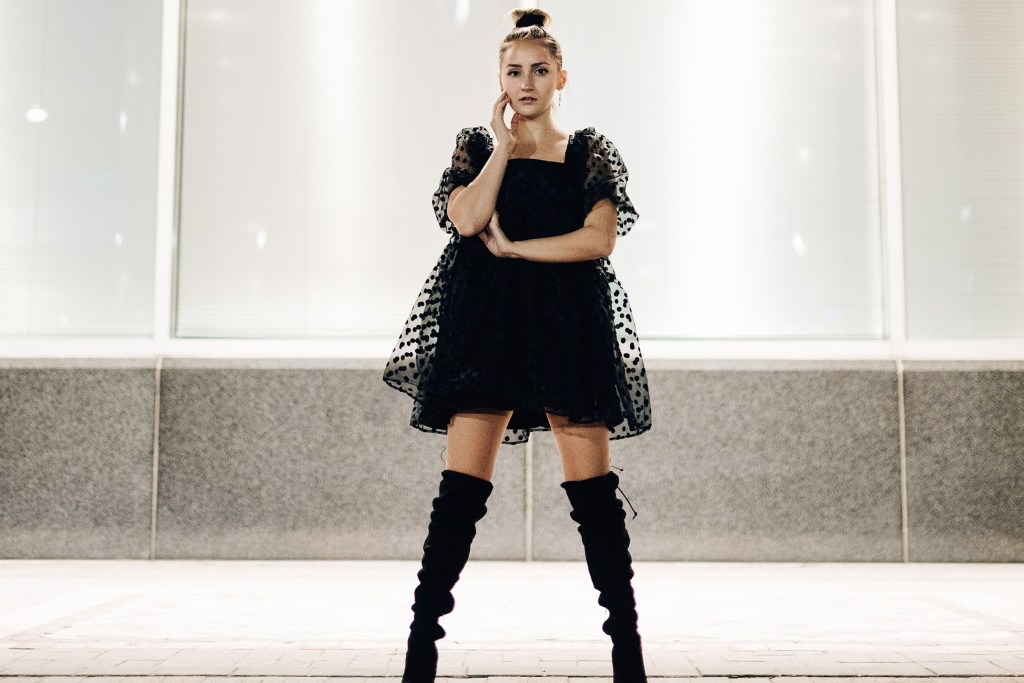 Use accessories to your advantage
Accessories can be another strategic outfit element that petite women can and should take advantage of. Opt for delicate pieces like a minimalist chain necklace or a small handbag. Unlike chunky jewelry and oversized bags, these pieces won't overpower you or your outfit but will still add a little glam. Belts can be another super accessory. Belting a dress or blazer at or slightly above your natural waistline can make your torso look shorter and your legs look longer, giving you a taller look overall.
Choose shoes wisely
As with any outfit, finding the perfect shoe is crucial. Especially for shorter women, shoes can make or break your look. To elongate your overall figure, select heels or boots with a little bit of height. Look out for pointed toes, nude-colored shoes, and over-the-knee boots, all of which are key to making you look taller. Try to avoid round-toed flats and heels with ankle straps that don't match your skin tone; both of these styles will interrupt the lines of your body and make your legs appear shorter than they are.
It's crucial to know how to dress when you're petite. Otherwise, your clothes can swallow your frame, make you look shorter than you are, and be generally unflattering to your proportions. By accentuating your structure, balancing your outfits, choosing shoes and accessories wisely, and getting key pieces tailored, you can create figure-flattering fits that are perfect for your petite physique. With these helpful tips, you'll look amazing and feel confident all season (and all year) long!
Editors' Recommendations