At-home lounging is not complete unless you have some comfortable slippers. While some of us like to go barefoot, others prefer a nice warm buffer between our feet and the floor. The selection of women's slippers today is overwhelming, to say the least, with everything from leather to faux fur to genuine sheepskin and much more to choose from.
Which kinds are best for you? If you have no idea (like many people on their first shopping trip for slippers), don't worry. We can help. We investigated the top-selling types and found a handful of the very best for you to examine. Come check out our favorites:
At a Glance
Best overall: L.L. Bean Wicked Good Moccasins
Best for loungers:

Halluci Plush Slippers

Best for wide feet:

Minnetonka Hardsole Pile-Lined Slipper

Best faux fur:

Jessica Simpson Faux-Fur House Slipper

Best ergonomic and odor-resistant:

Vionic Relax

Best for warmth:

UGG Scuffette II

Best indoor and outdoor:

Isotoner Terry Slip In Clog
Best overall: L.L. Bean Wicked Good Moccasins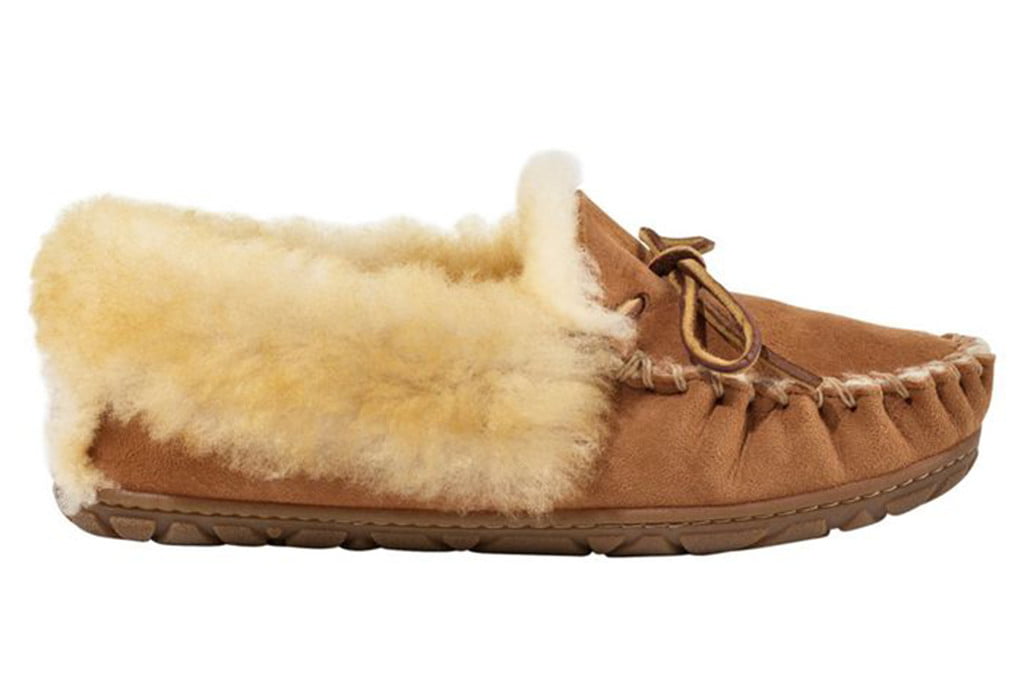 Astoundingly popular (L.L. Bean claims to have sold over 4 million pairs in 5 years), the Women's Wicked Good Moccasins knocks every other slipper maker out of the water. Start with the softest sheepskin you've ever felt, match it up with genuine treated lamb fur and a super sturdy out-sole, and finally add to it the way they seem to mold around your feet for the win. Available in seven sizes, as well as average and wide sizes, these moccasins will nurture your feet like none other. If you're typically a half-size, order the size up.
Best for loungers: Halluci Plush Slippers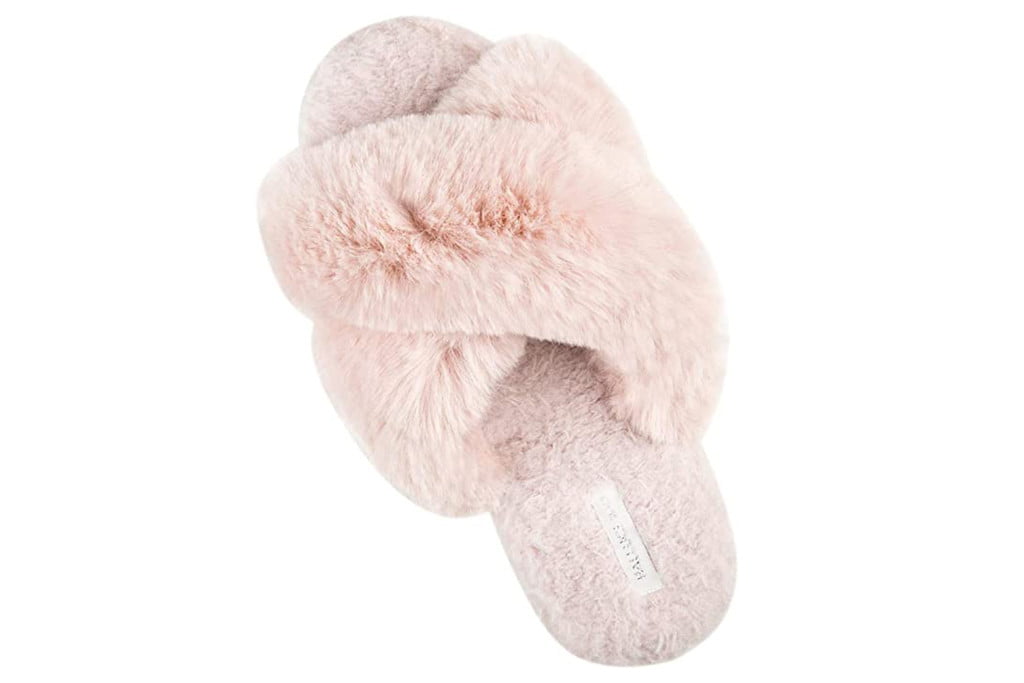 These fleece slippers come in five neutral colors to match with just about anything. If you're looking for minimalist style slippers with a luxurious and elegant feel at a great price, these are for you. They also make a perfect work-from-home gift.
Best for wide feet: Minnetonka Hardsole Pile-Lined Slipper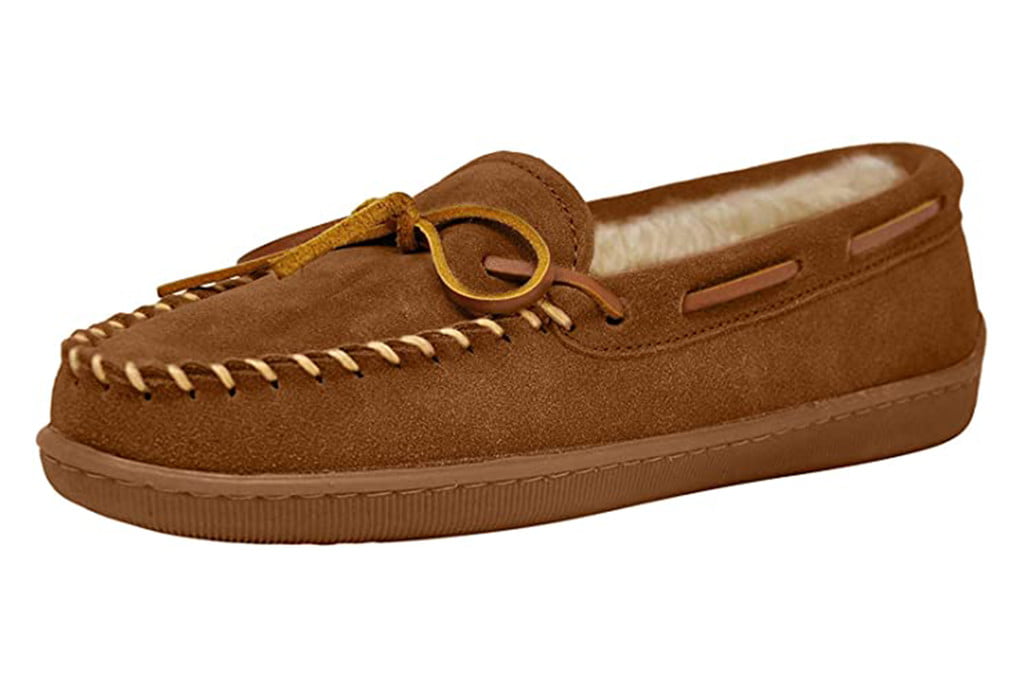 This suede Minnetonka slipper with rubber heel is super snug but also comes with options for women with wider feet. These moccasins come with pile lining for extra cushion and are great for indoor and outdoor use. And at this price it makes a great pair of slippers to have for quick trips out of the house.
Best faux fur: Jessica Simpson Comfy Faux-Fur House Slippers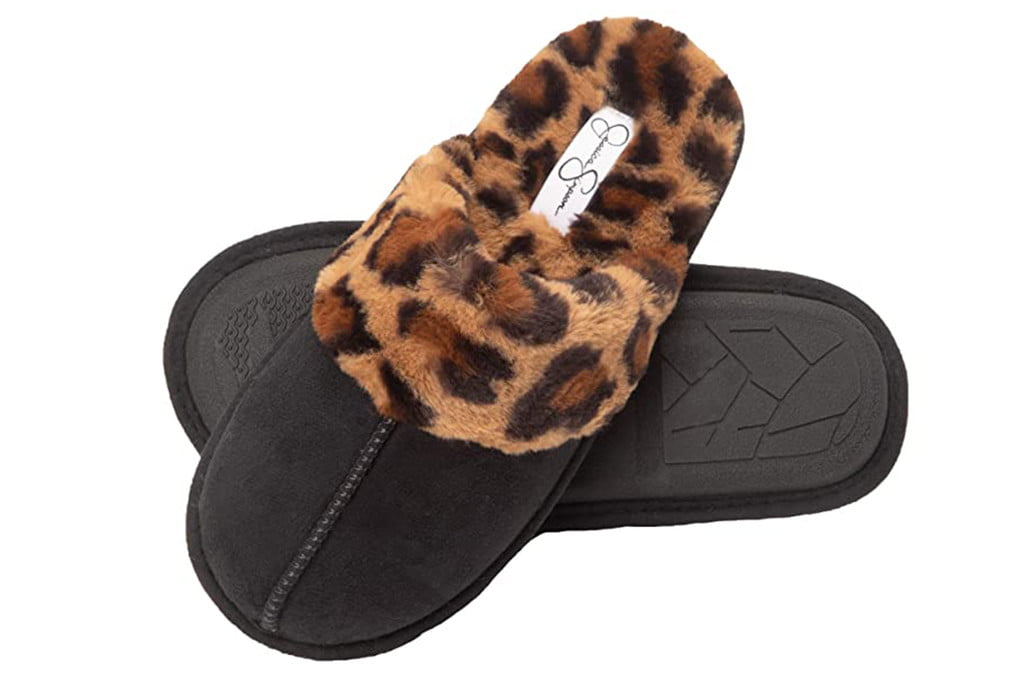 When you just want to walk around the house like Jessica Simpson and the only thing stopping you is, well, everything, just go put these on, slather on some sparkly peach lip gloss, and start speaking with her accent — hey, it's the best you can do! Once you've found your right size of these babies, walk around a bit and see how nice they feel. Available in small, medium, large, and extra-large, and nine colors/styles, these clog-style slippers with non-slip soles are sure to be your new favorite pair!
Best ergonomic and odor-resistant: Vionic Relax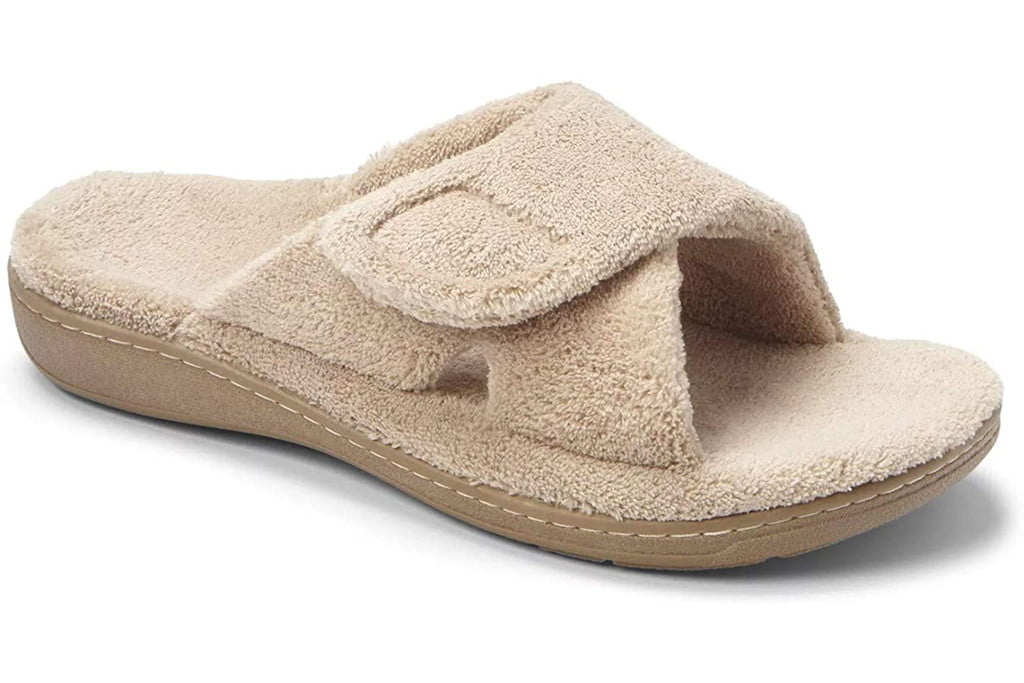 Rumored to be a favorite of Oprah's (and why wouldn't they be?), the Vionic Relax slipper is as plush and sumptuous as it is ergonomically designed and beneficial for the health of your feet. Created with the guidance of podiatrists, these slippers have a midsole designed to absorb shock and reduce stress as you walk, a soft fabric upper and liner for super cushiness, as well as an antibacterial, odor-resistant footbed so you'll never smell less than fresh. Wipe clean with a damp cloth whenever these get dirty; they're not machine washable. These will also alleviate problems related to knee or plantar fasciitis pain.
Best for warmth: UGG Scuffette II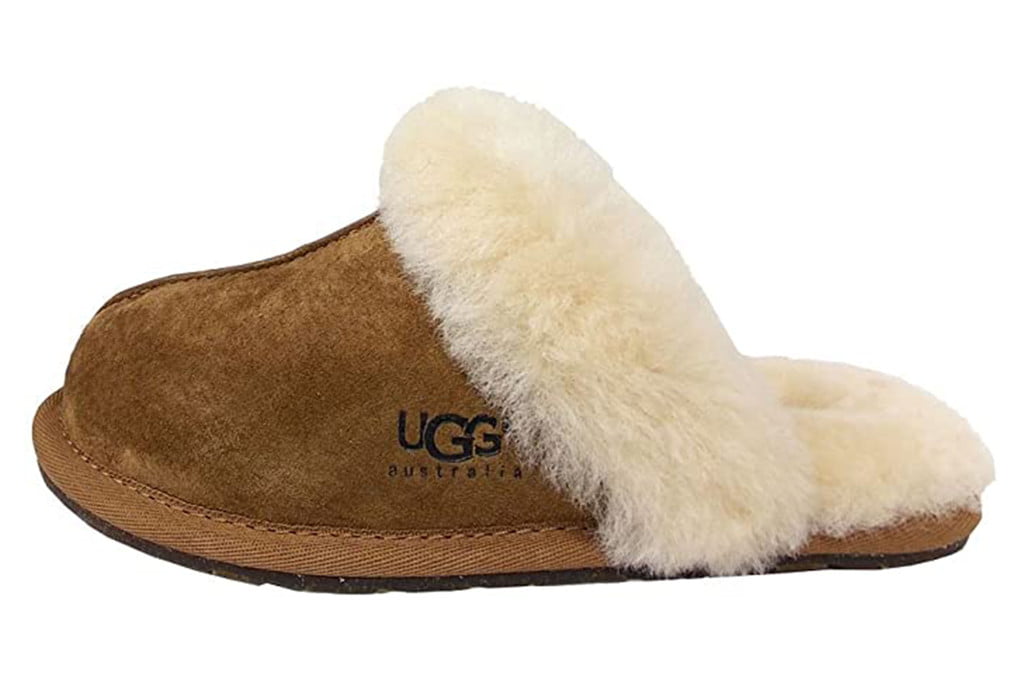 For those of us who really know how to do leisure time, there's UGG. These slippers give your feet the coziest hug with their super-soft wool lining inside a gentle suede exterior. Coupled with fur sheered from animals of the U.K., Australia, the U.S., or Spain only, you can count on the ultimate in indulgent relaxation. Rubber soles keep your traction in place, and the UGG logo lets everyone know you insist on style, whether you're fully dressed for the day or not.
Best indoor and outdoor: Isotoner Women's Terry Slip In Clog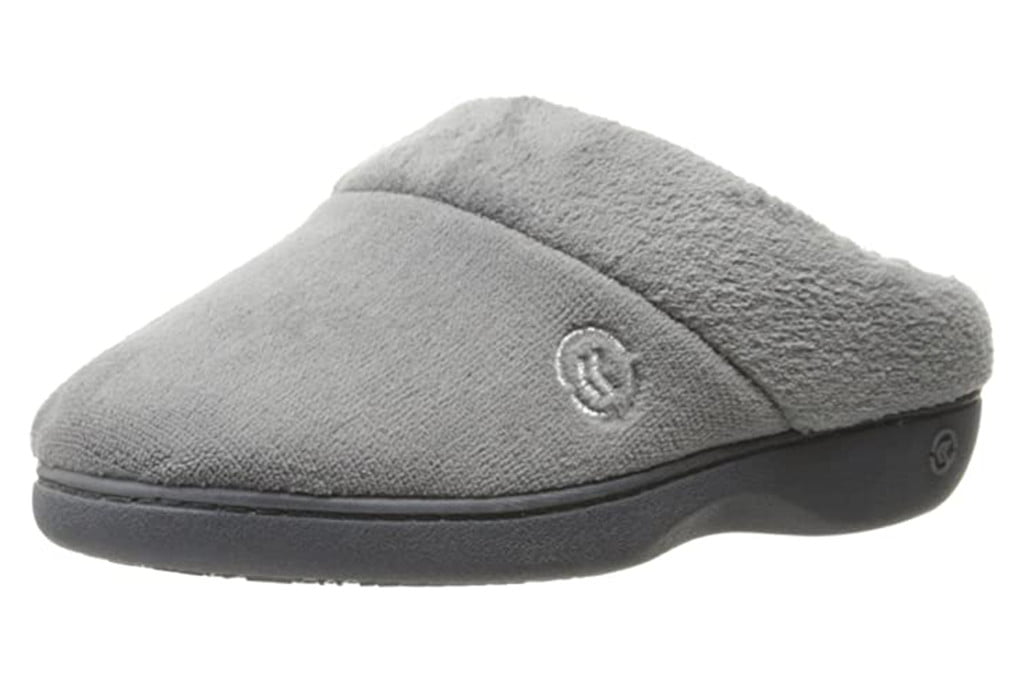 These are our favorites for indoor/outdoor slip-ons. (And when we say "outdoor," we mean a short stroll to the mailbox, not a hike in the woods, just FYI.) Isotoner does it right with these comfy clogs in a soft terrycloth upper, sturdy rubber soles, and a little give on the width to offer everyone their best fit. You can even toss these in the washing machine (cold cycle only, please) as long as you let them air dry away from any heat source after you take them out. They're available in six colors/patterns and six sizes.
Editors' Recommendations