They're one of America's great natural resources and are some of the most popular tourist destinations in the world. Our vast system of national parks is a great achievement and an even better showcase of the incredible beauty and diversity of the great outdoors.
With travel slowly returning to normal, now may be an ideal time to pay a visit to these national treasures.
According to the National Park Foundation, the United States contains 423 national park sites encompassing an astounding 84 million acres. There are parks in every state as well as U.S. territories Puerto Rico, the Virgin Islands, American Samoa, and Guam. These sites run a wide gamut, from delicate landscape to historic battlefield to sporting paradise, and can capture the imagination of just about anyone who pays a visit.
With so many possibilities, it can be hard to narrow down the list to a top 10, with any such list varying based on personal preferences and other factors. Still, these 10 parks are sure bets to be worth the trip, and as such make worthy additions to any bucket list. They are listed in no particular order and cover a wide swath of the national geography.
Yellowstone National Park (Idaho, Montana, Wyoming)
Famous for the Old Faithful geyser, which erupts roughly every 90 minutes, this national park is the nation's oldest and arguably most well-known. The park sits on top of a massive volcano and encompasses sweeping grasslands, complete with grazing bison, that hearkens back to the days when the prairie ruled the Midwest.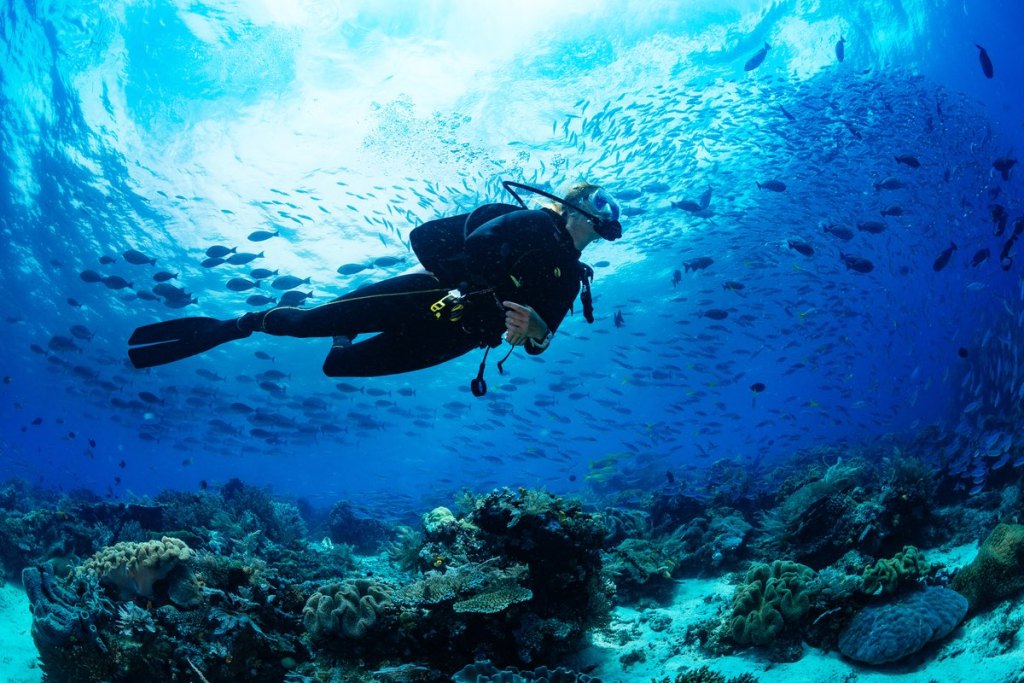 Biscayne National Park (Florida)
Biscayne National Park has one of the most diverse ecosystems of any national park and includes mangroves, coral reefs, and tropical islands, which are collectively home to hundreds of animal and plant species. A scuba or snorkeling lover's dream!
Yosemite National Park (California)
Yosemite National Park features some of the most iconic natural vistas in the United States, including the 3,000-foot-tall El Capitan rock formation and Yosemite Falls, North America's tallest waterfall. Hikers, rock climbers, and other outdoor fanatics could visit a dozen times and not see everything.
Gettysburg National Military Park (Pennsylvania)
It is said that Gettysburg was the battle that permanently turned the tide of the Civil War in the Union's favor. It was also the war's bloodiest battle, with more than 50,000 total casualties. There's arguably no more important military park in the United States today.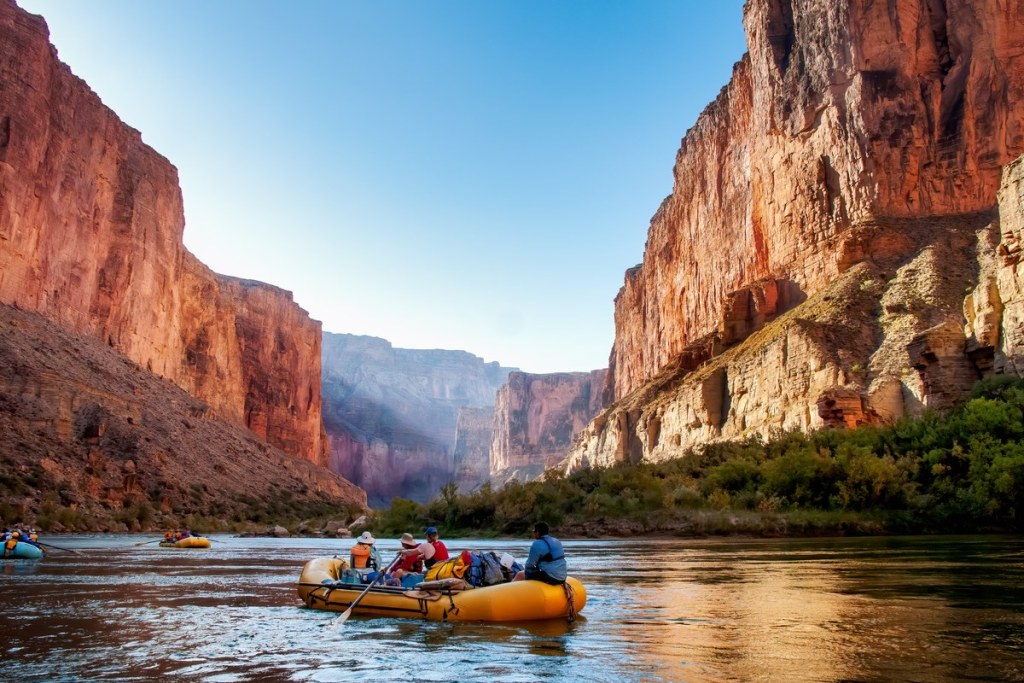 Grand Canyon National Park (Arizona)
Running a mile deep down to the Colorado River, the Grand Canyon is one of the world's most famous parks. The rock layers left by the river over millions of years blaze with every color of the sunset. It's perfect for any number of outdoor activities, including whitewater rafting, but a few selfies are all you need to capture the splendor of this unique corner of the planet.
Glacier National Park (Montana)
There may be no better destination for hikers. This park contains a whopping 700 miles of hiking trails, cutting through the landscape carved by receding glaciers. The park also is steeped in rich indigenous traditions, making this an important cultural as well as natural site.
Redwood National Park (California)
Redwood National Park and its affiliated state park sites cover 139,000 acres of North California and are famously home to awe-inspiring redwood tree forests. But it's more than just trees, also being home to miles of rugged coastline and a diverse array of wildlife.
Acadia National Park (Maine)
Nearly 30 miles of scenic roads and 160 miles of hiking trails criss-cross this 47,000-acre swath of dense Main woodland. Everything from fishing to stargazing is on offer here, just inviting you to get lost in this huge and beautiful New England gem.
Joshua Tree National Park (California)
Like the setting of a Hunter S. Thompson novel, the surreal and austere beauty of Joshua Tree National Park sits at the intersection of the Mojave and Colorado deserts. Backpack or ride horseback into the backcountry for birdwatching, rock climbing, or camping under the stars.
Arches National Park (Utah)
As its name indicates, this park is dotted with roughly 2,000 arches, natural rock formations shaped by eons of wind and water. The tallest stretches 300 feet high. The hiking is amazing, but the sheer size of the park (nearly 77,000 acres) leads many to tour the arches by car.
Any traveler who's visited even half of these national treasures is fortunate indeed. Nature lovers can marvel at the sheer breadth and depth of these diverse landscapes, while history buffs can reimagine important moments that still shape our lives today.
So gas up the RV or get ready to use those languishing airline miles. No matter where you live, there's a national park near you. All of these parks are ready to welcome you and your bucket list, which may just be ready to get a little shorter.
BlissMark provides information regarding health, wellness, and beauty. The information within this article is not intended to be medical advice. Before starting any diet or exercise routine, consult your physician. If you don't have a primary care physician, the United States Health & Human Services department has a free online tool that can help you locate a clinic in your area. We are not medical professionals, have not verified or vetted any programs, and in no way intend our content to be anything more than informative and inspiring.
Editors' Recommendations