Eco-friendly cleaners seem like the perfect way to keep your house clean while limiting your use of toxic chemicals and lowering your environmental impact. But don't trust everything you read on the label— any company can claim their cleaning product is "green" and "eco-friendly." These terms are entirely unregulated, and products don't have to meet set criteria to be called sustainable. So how do you know if what you're using is legitimately better for the environment? Keep reading to discover a few of the best actually eco-friendly cleaning products that you can use to keep your home spotless.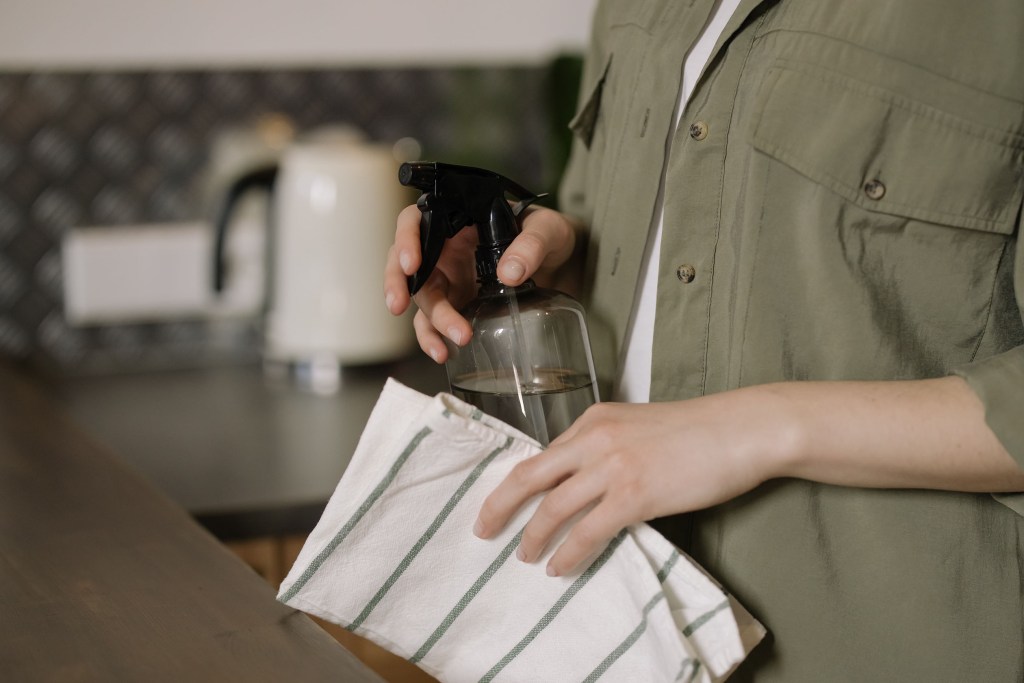 Dr. Bronner's – Sal Suds Biodegradable Cleaner
Dr. Bronner's has been a long-time favorite of environmentally conscious shoppers, and this all-purpose cleaner is one of their most popular products. The cleaner truly is all-purpose; you can use it to wash your countertops, laundry, dishes, car, and furniture. Though it may be tough on dirt and grease, it's still gentle on the skin. Sal Suds has a mild, natural scent of fir and spruce. Also, it is cruelty-free and will rapidly biodegrade after use.
9 Elements Bath Spray
9 Elements makes a full array of great, simple products that harness the cleaning power of vinegar and never contain more than nine ingredients. The lemon-scented bath cleaner is plant-based, dye-free, and synthetics fragrance-free. This cleaner is made to handle all types of bathroom messes, like soap scum, hard water build-up, and grime. Plus, it's US EPA Safer Choice Certified.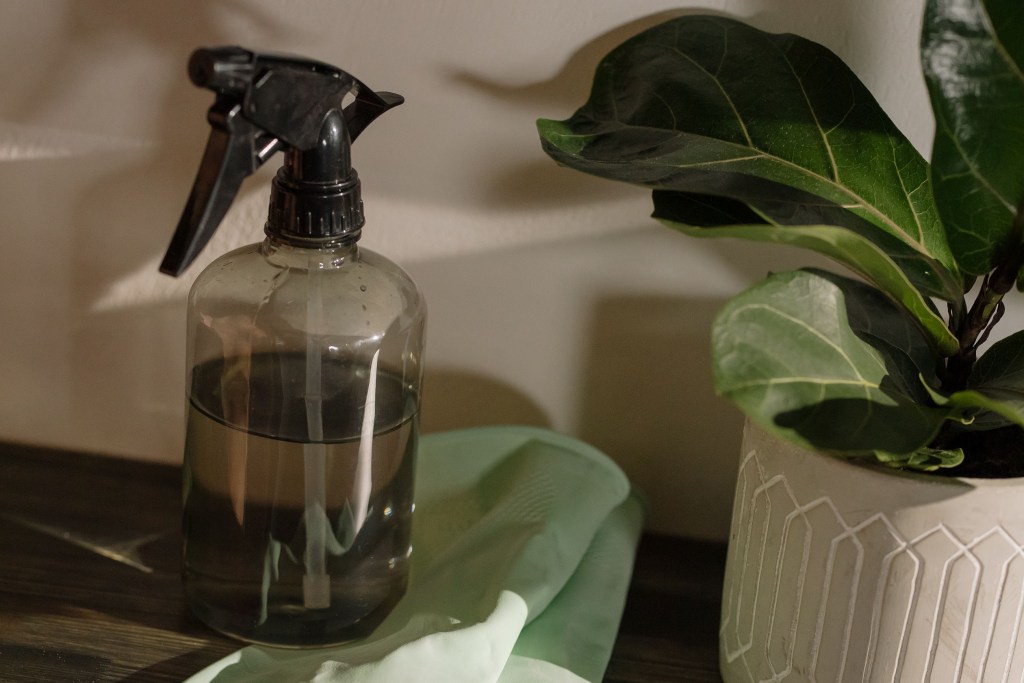 Marley's Monsters UNpaper Towels
Cut down on waste in your home by swapping your regular paper towels for these reusable ones from Marley's Monsters. The Unpaper Towels are made of single-ply 100% cotton flannel, making them super absorbent and durable. The cloths also cling together, so you can still roll them up as you would with traditional paper towels. You can purchase them in a variety of quantities and fun colors.
Blueland Multi-Surface Cleaner
If you're a fan of the show Shark Tank, you may already know about Blueland's excellent cleaning products. The Multi-Surface Starter Set comes with a reusable spray bottle and three multi-surface cleaning tablets. You simply fill the bottle with water and drop in a tablet to create a powerful cleaning solution that you can use on any surface, even wood and sealed stone. The product is cruelty-free, Cradle to Cradle Certified, EPA Safer Choice, and USDA BioPreferred.
Biokleen Bac-Out Stain Remover
Biokleen Bac-Out is an enzymatic odor and stain remover that works remarkably well on carpets, upholstery, and any type of fabric. The live enzymes in the cleaner break down and absorb stains and odors, removing them without damaging the fibers. The eco-friendly, plant-based formula is free of phosphates, chlorine, and artificial fragrances and colors. Bac-Out can even be used to clean up pet messes.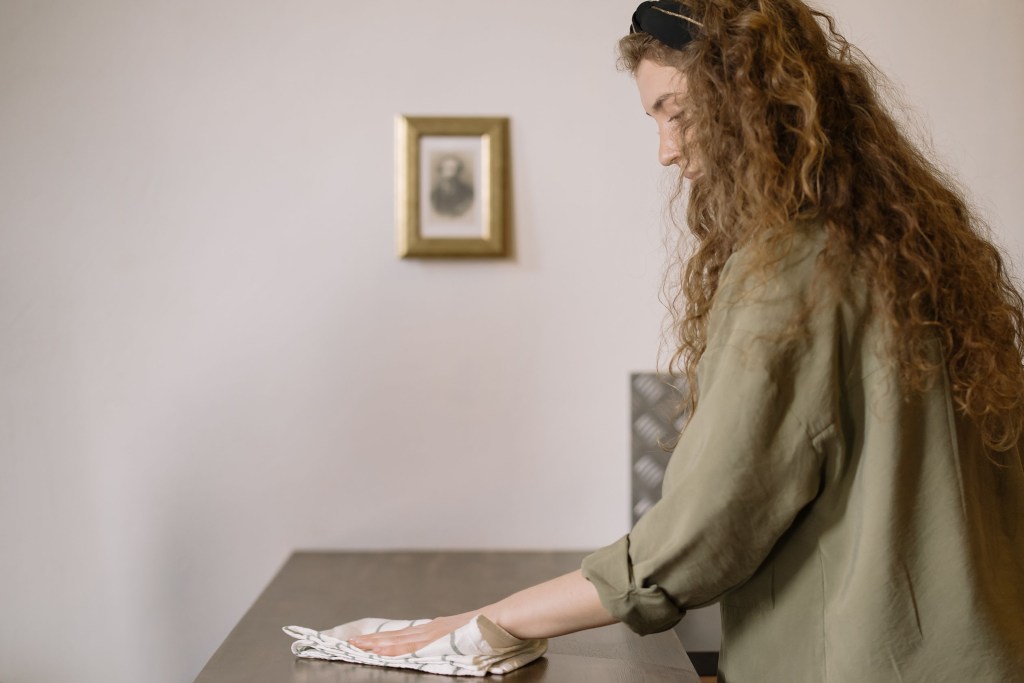 Bon Ami Powder Cleanser
Bon Ami Powder Cleanser has been around since the 1880s, and it's easy to see why. The powder's effective, nontoxic formula has been getting the job done for generations. You can use this cleaner to remove dirt and grime from almost any material, including granite, chrome, stainless steel, ceramic, cooktops, and more. It only contains a handful of simple, natural ingredients. Plus, it's hypoallergenic, fragrance-free, and nonabrasive.
Ecover Toilet Bowl Cleaner
It's hard to find a toilet bowl cleaner that works without using bleach, but Ecover Toilet Bowl Cleaner does just that. The cleanser removes stains, decalcifies, and refreshes. It's full of plant- and mineral-based ingredients and gets its pine fresh scent from natural essential oils. Even the bottle is made of 100% plant plastic and is recyclable. Some reviewers noted that the fragrance was a bit strong, so if you're sensitive to scents, you may want to skip this one.
These are just a few of the best natural home cleaners on the market. From all-purpose cleaners to reusable paper towels, there are plenty of ways you can make your cleaning routine green. Not only are these products better for the environment than traditional chemical-loaded products, but they're also just as effective at removing dirt, grime, and stains. So, the next time you are shopping for new home cleaning products, make sure to look for eco-friendly options like our favorites on this list.
BlissMark provides information regarding health, wellness, and beauty. The information within this article is not intended to be medical advice. Before starting any diet or exercise routine, consult your physician. If you don't have a primary care physician, the United States Health & Human Services department has a free online tool that can help you locate a clinic in your area. We are not medical professionals, have not verified or vetted any programs, and in no way intend our content to be anything more than informative and inspiring.
Editors' Recommendations